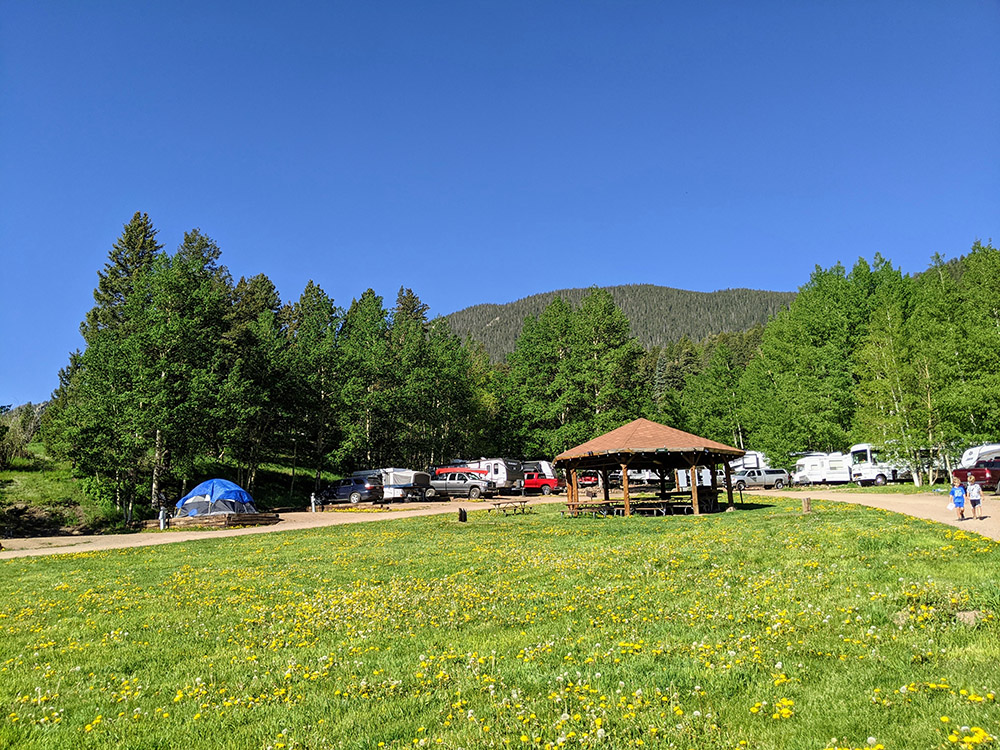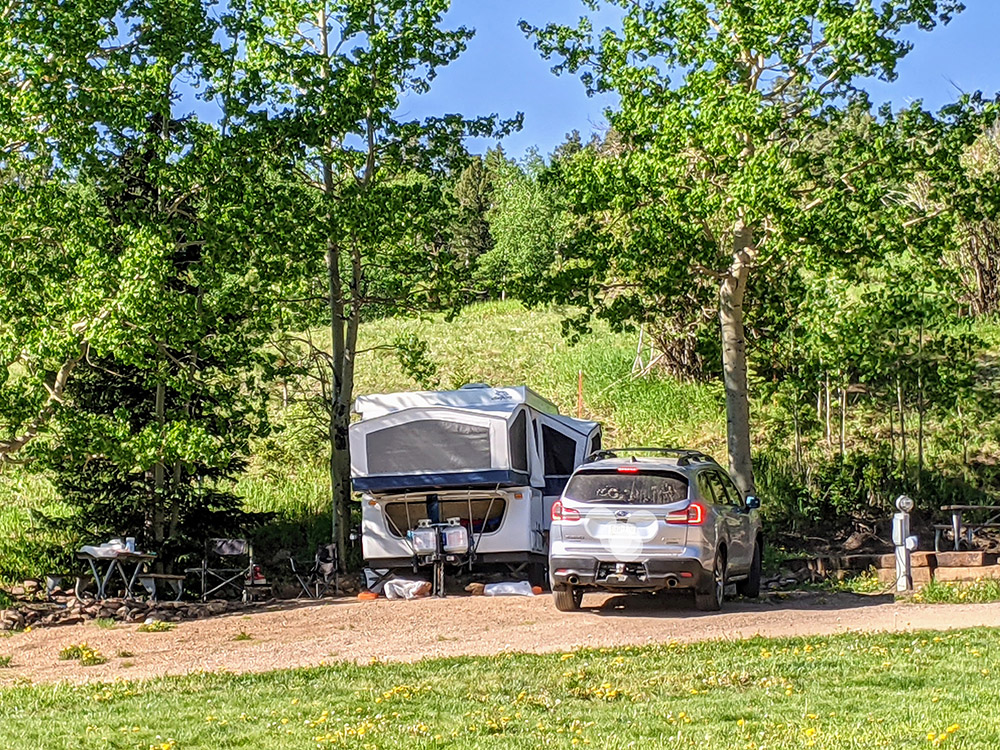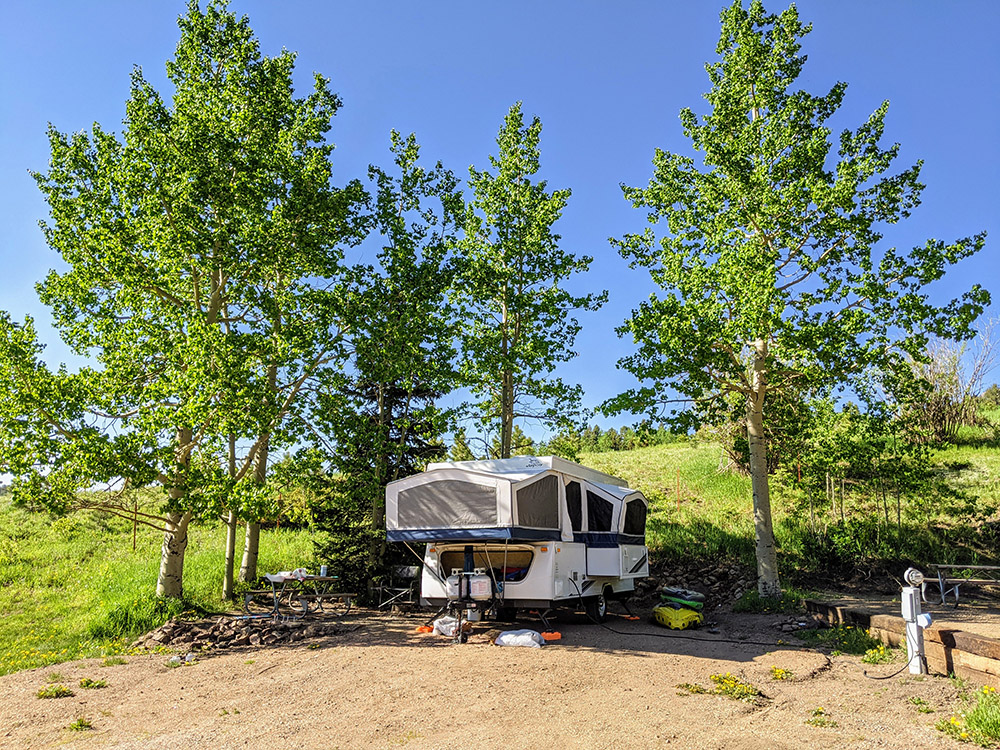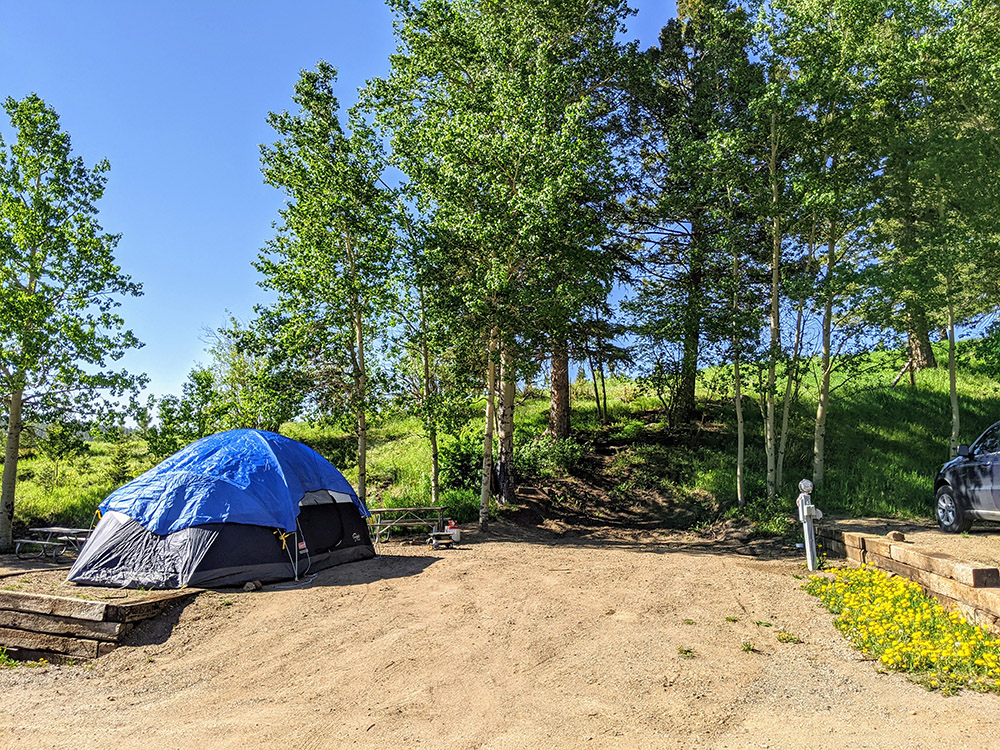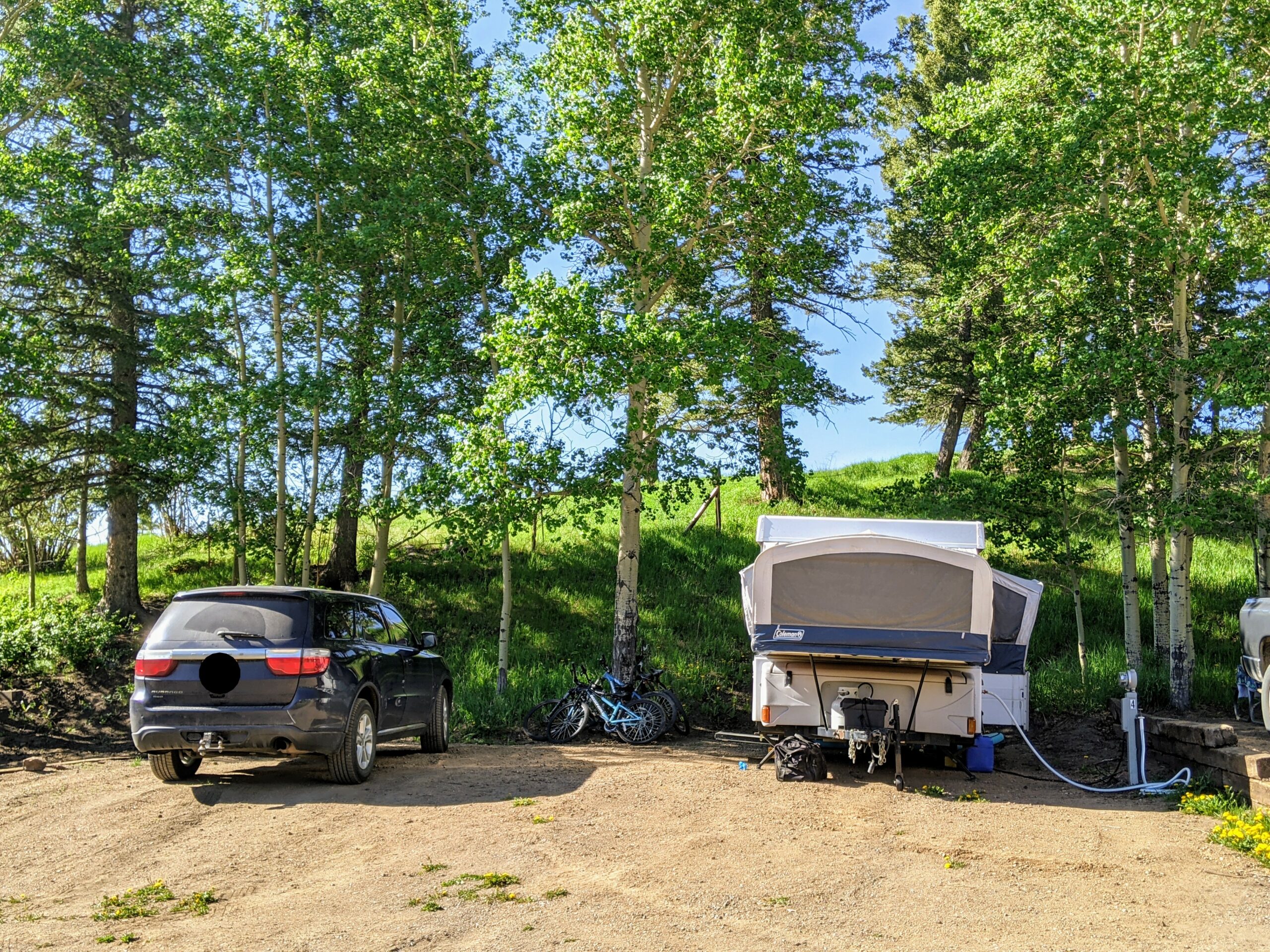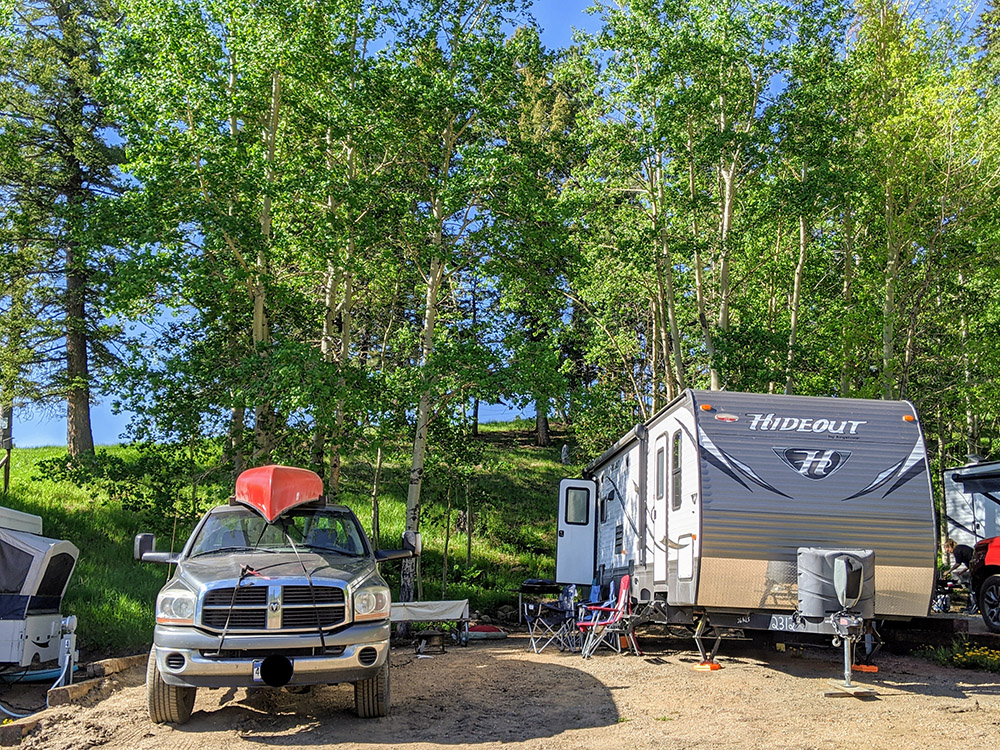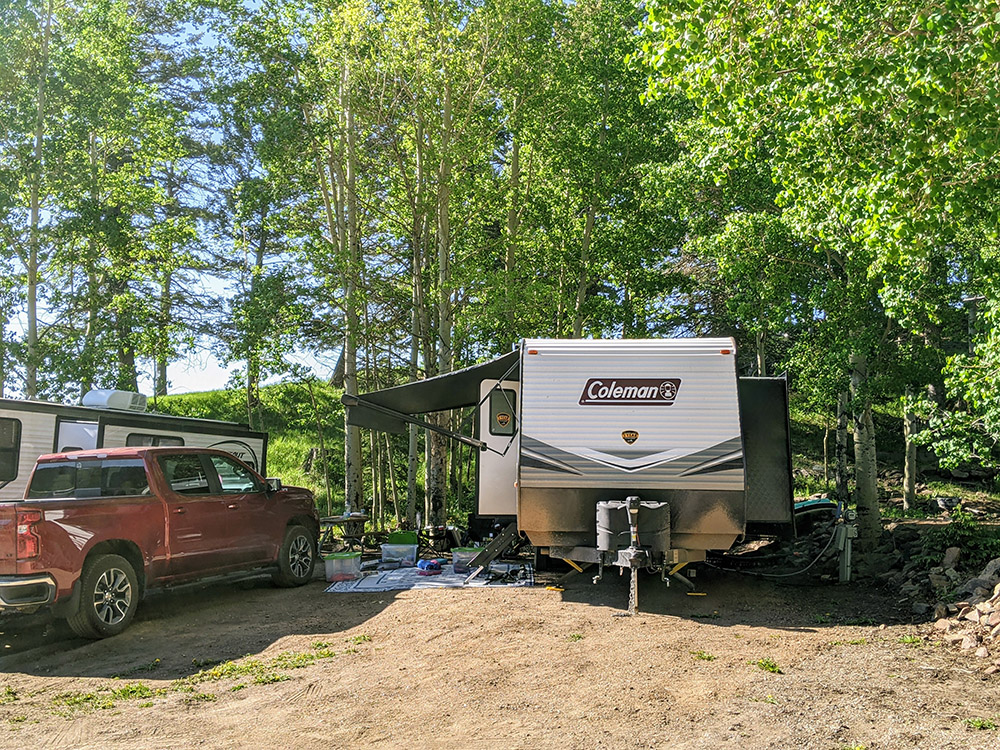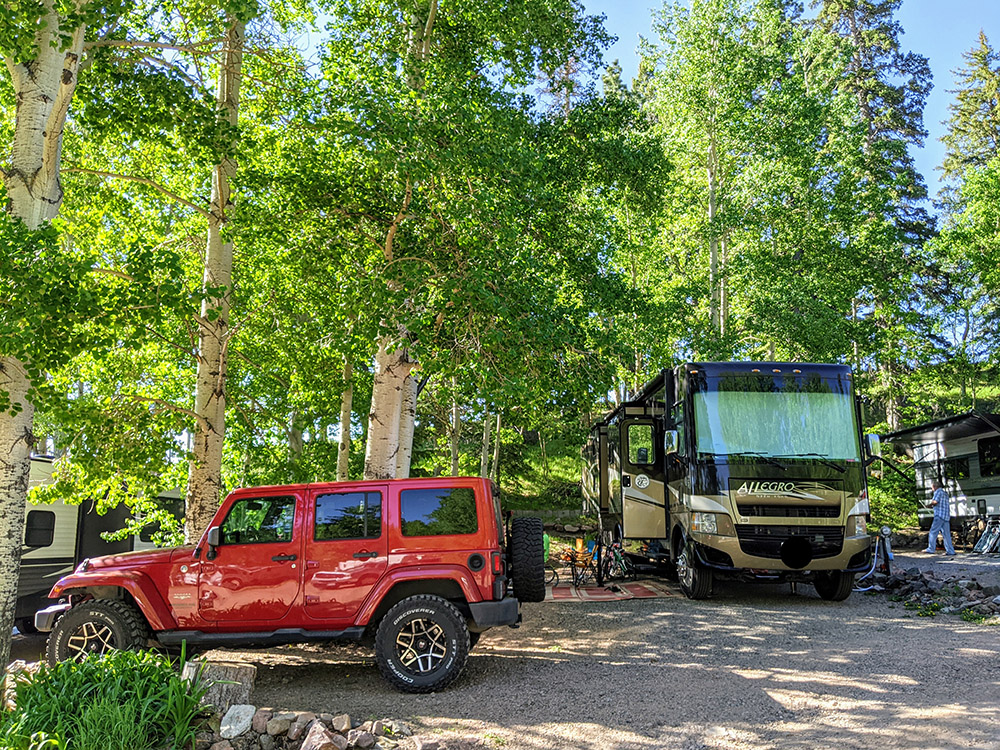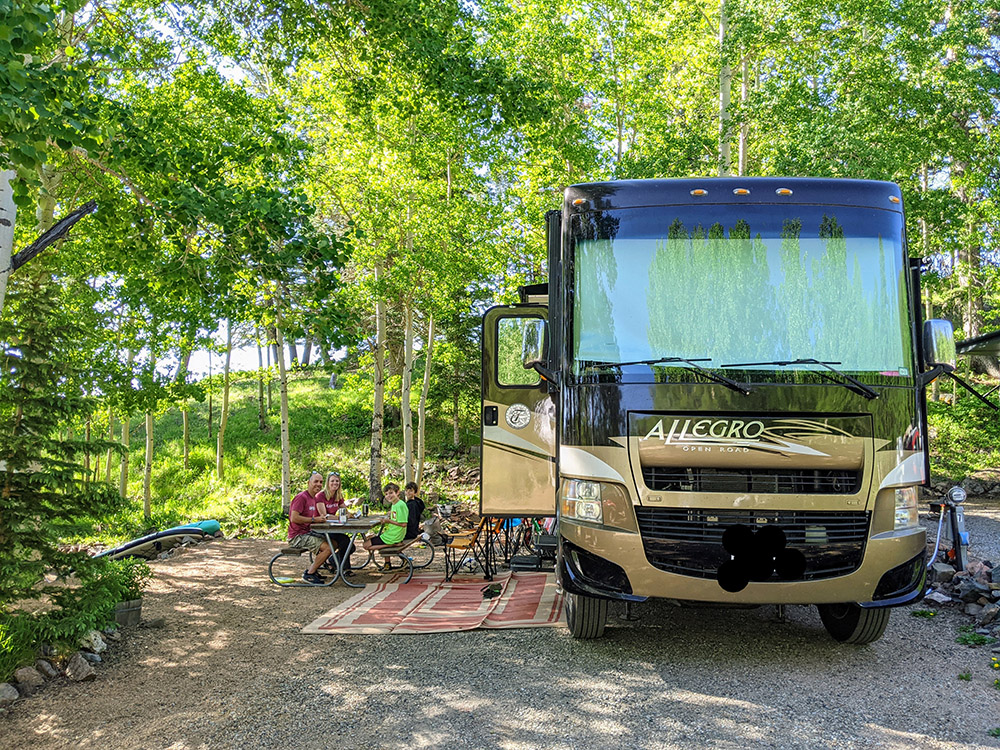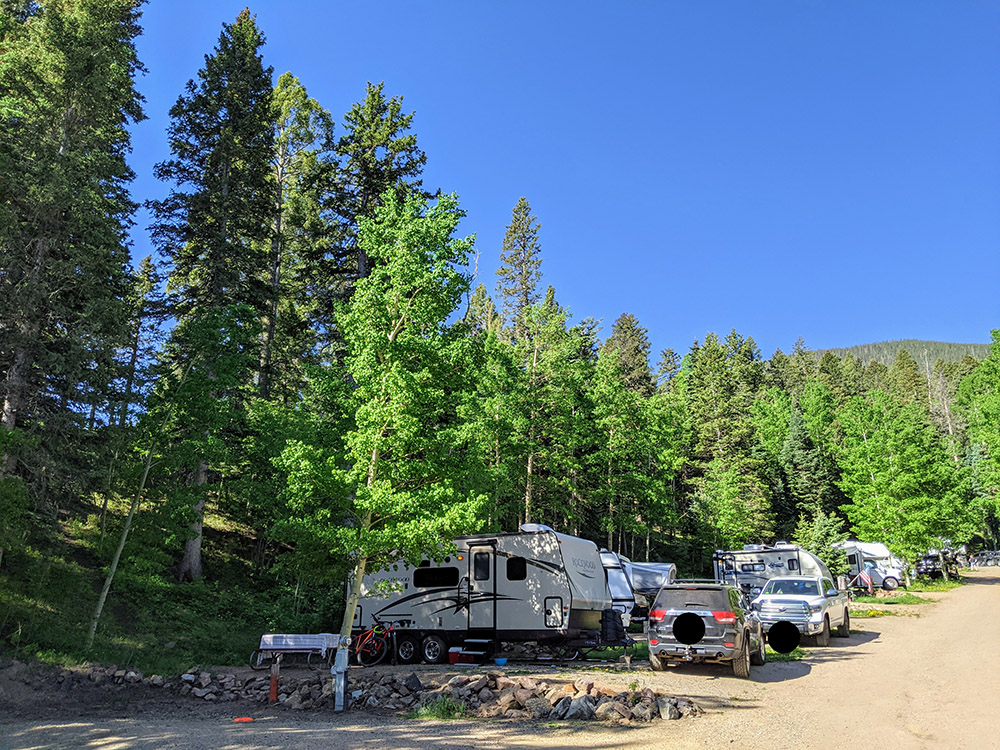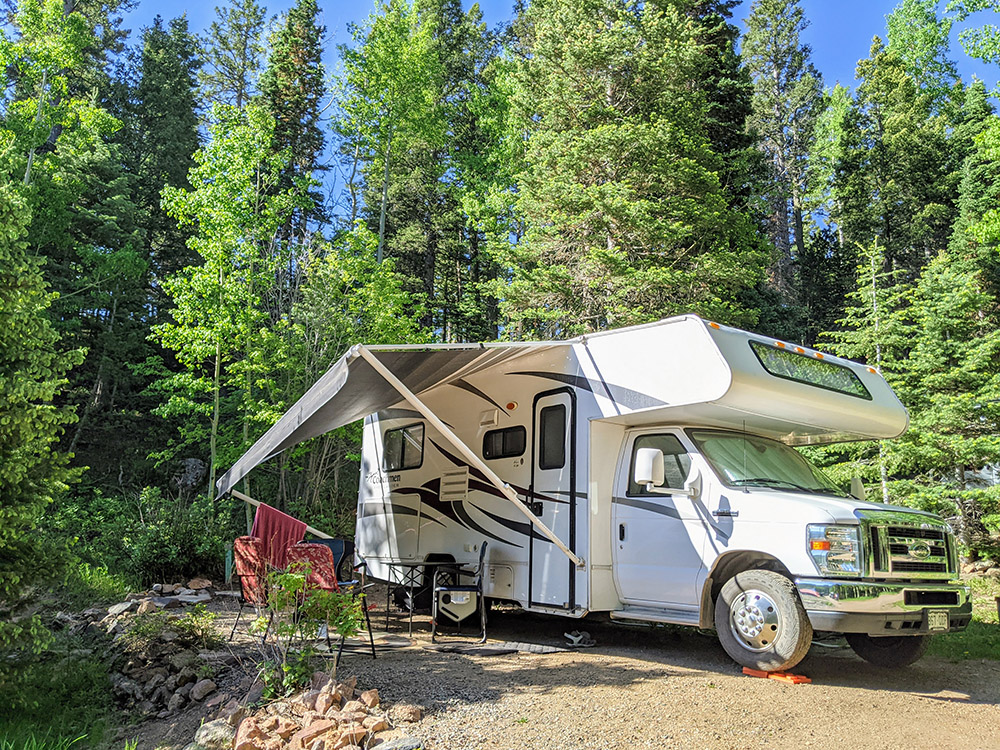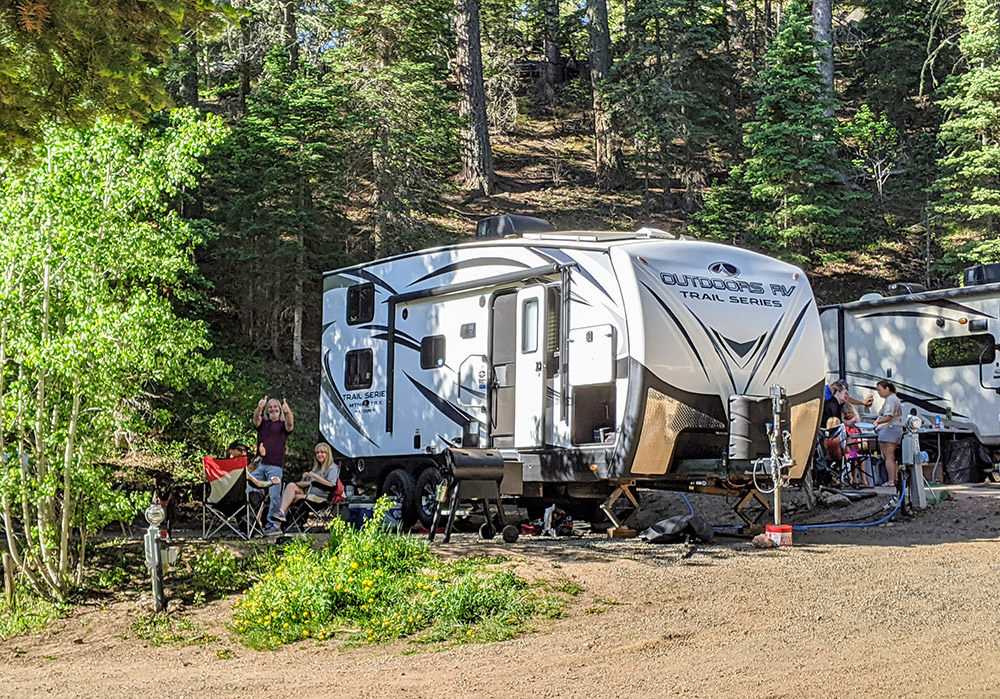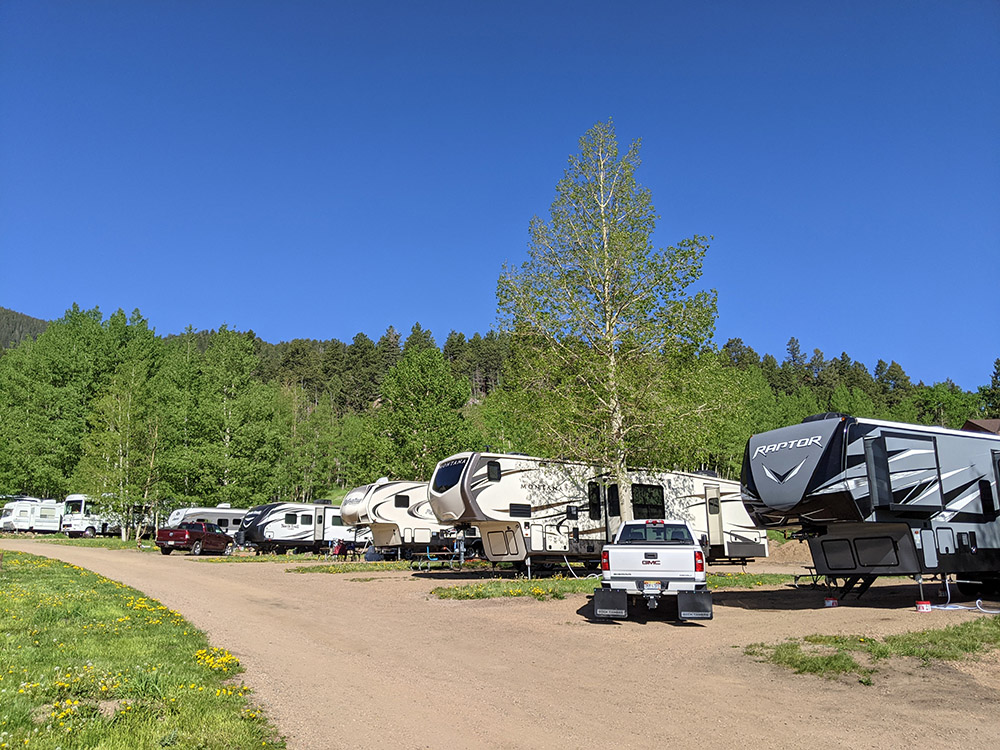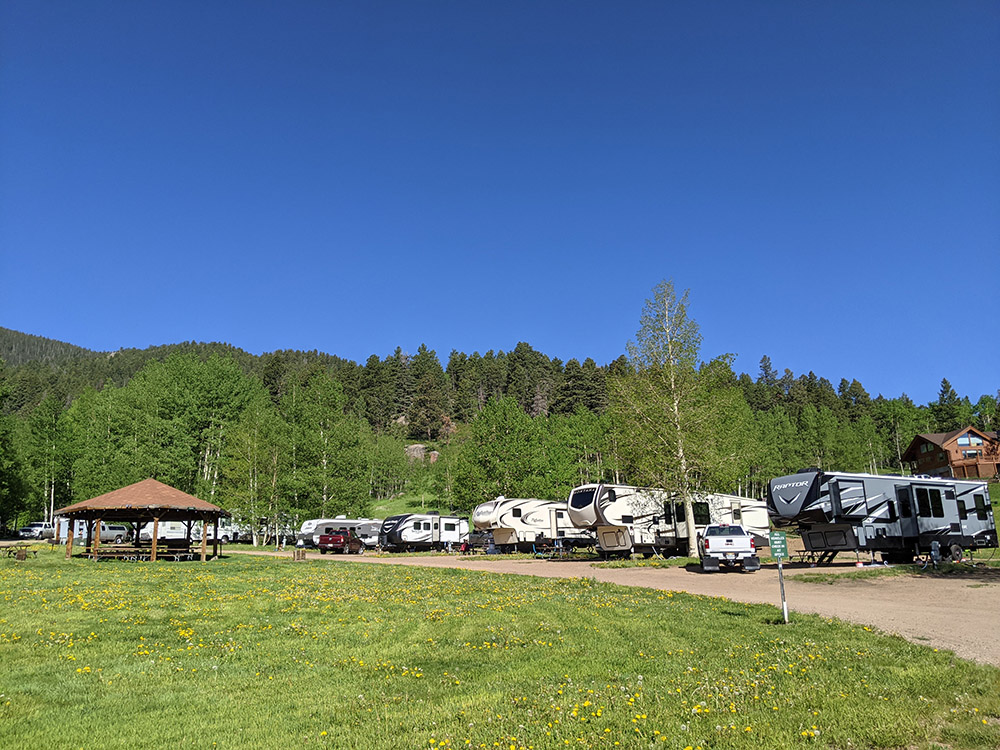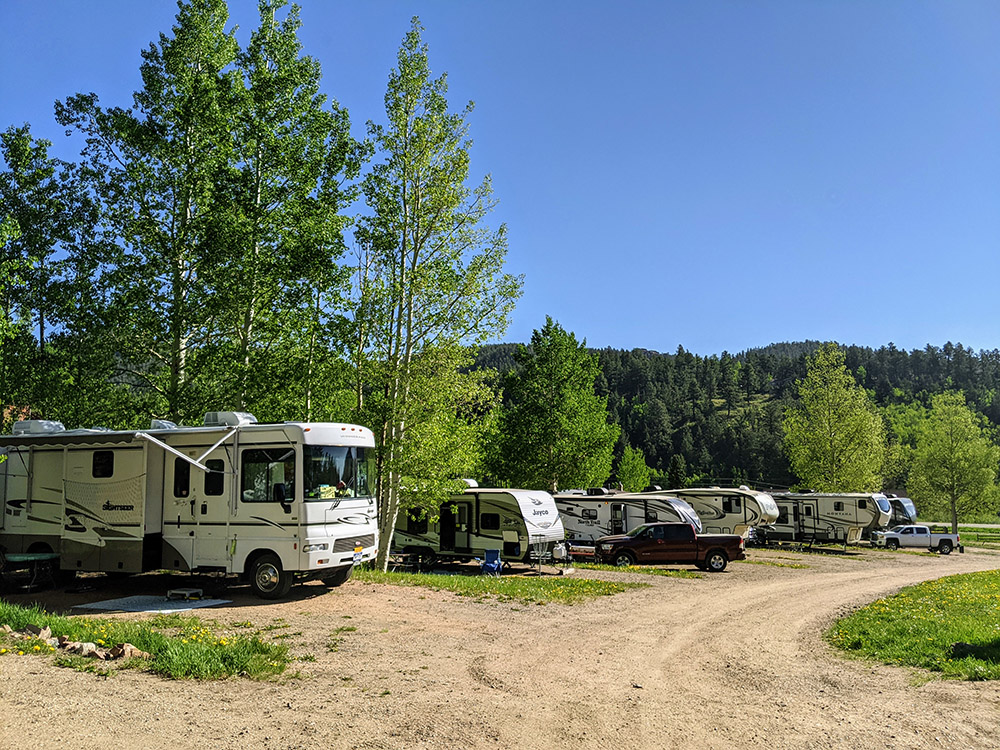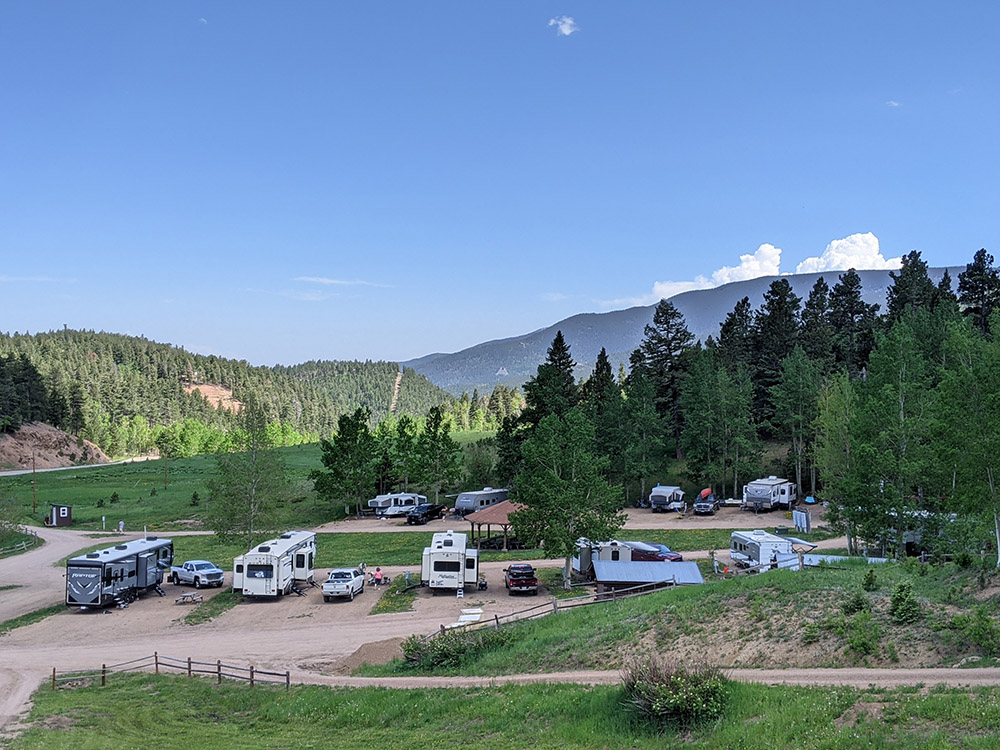 Aspen Acres Campground Gazebo - field
Aspen Acres Campground back in site 1
site 1 aspen acres campground
site 3 aspen acres campground
site 4 aspen acres campground
site 5 aspen acres campground
site 6 aspen acres campground
site 7 - aspen acres campground
site 7 - aspen acres campground
Aspen Acres Campground site back in sites 8-20
site 16 aspen acres campground
site 19 aspen acres campground
Aspen Acres Campground Large pull through sites 27-37
Aspen Acres Campground Large pull through sites 27-37
Aspen Acres Campground Large pull through sites 29-37
Aspen Acres Campground Large pull through sites 29-37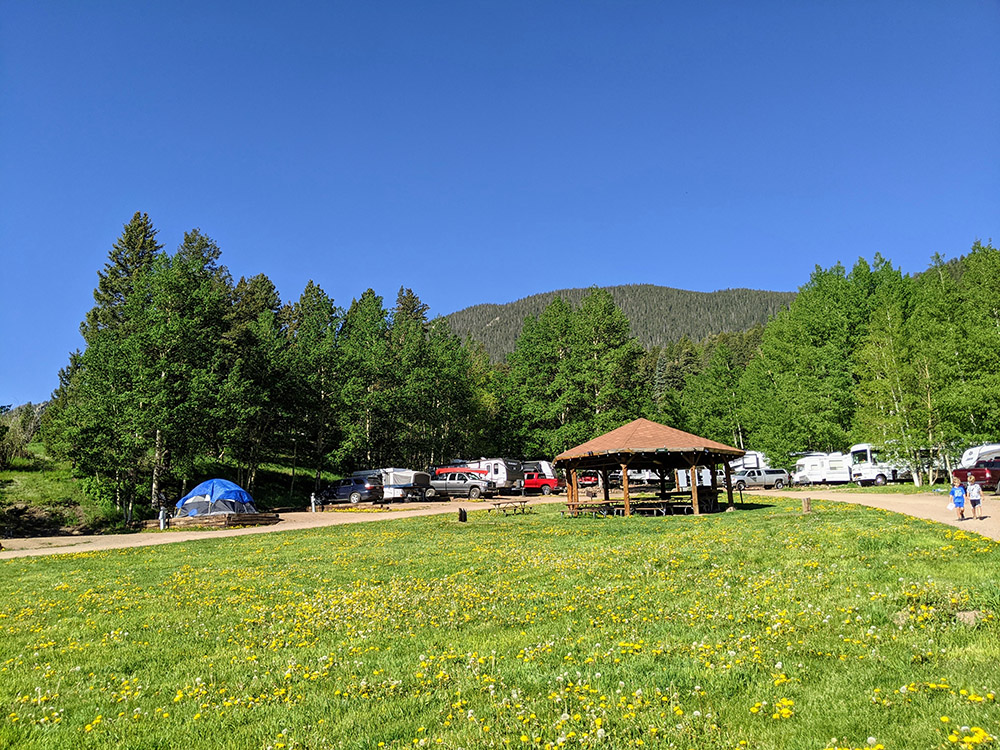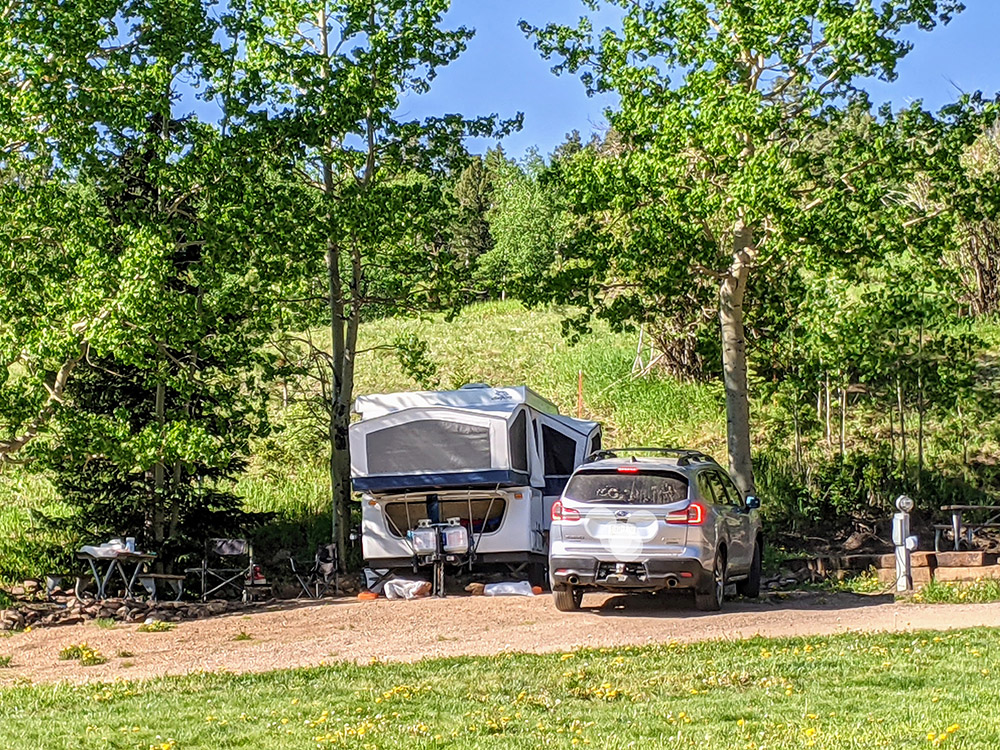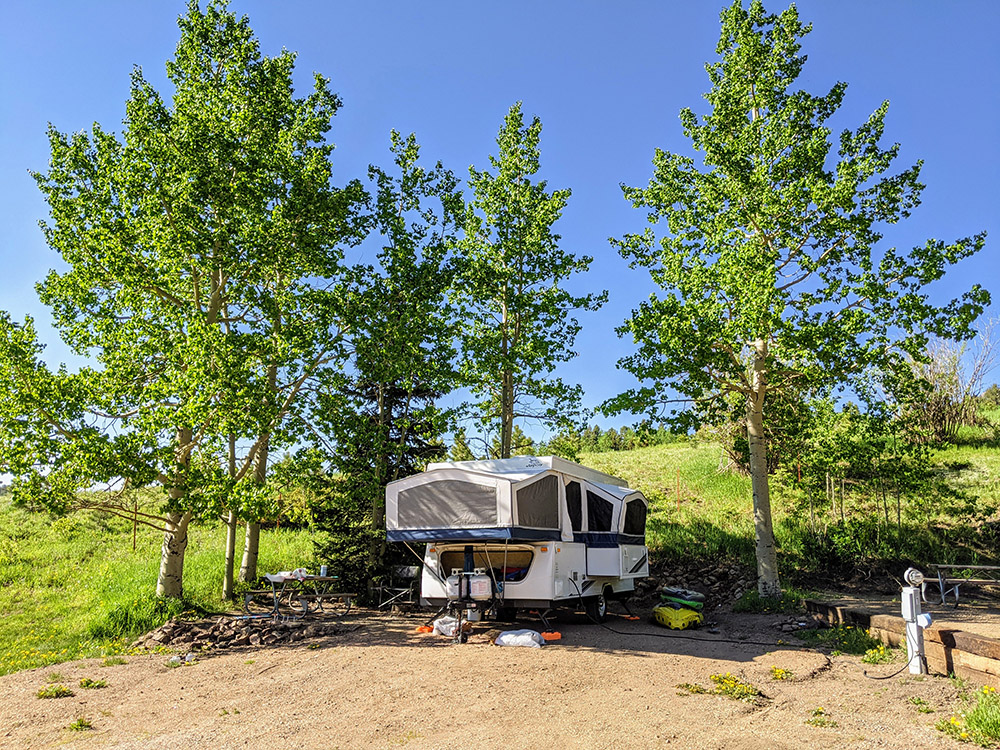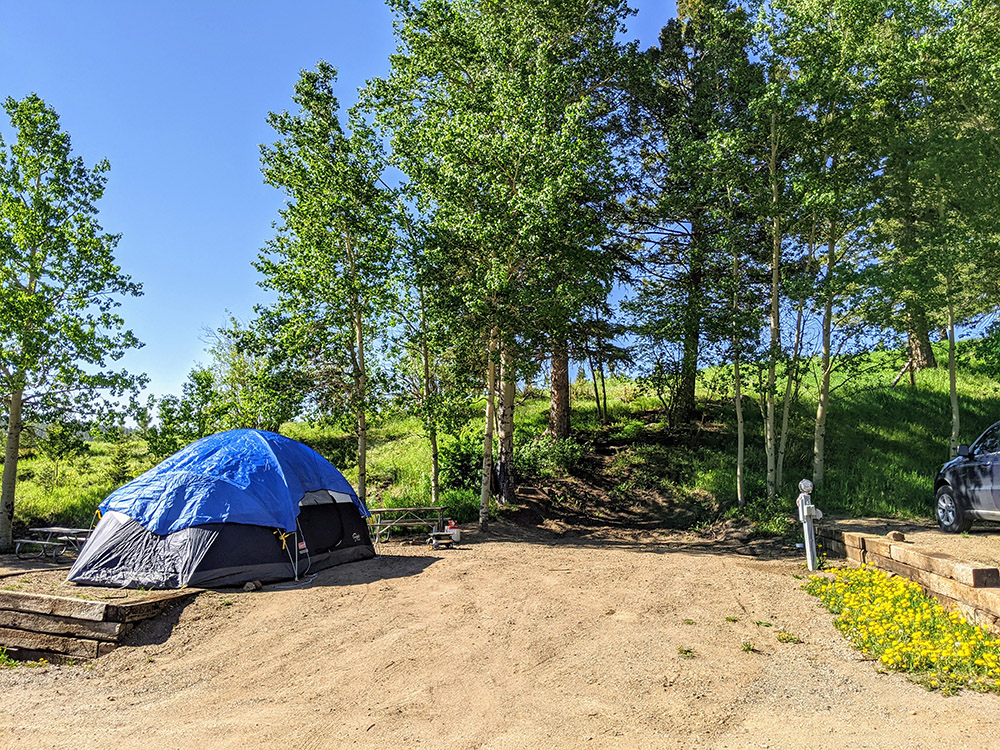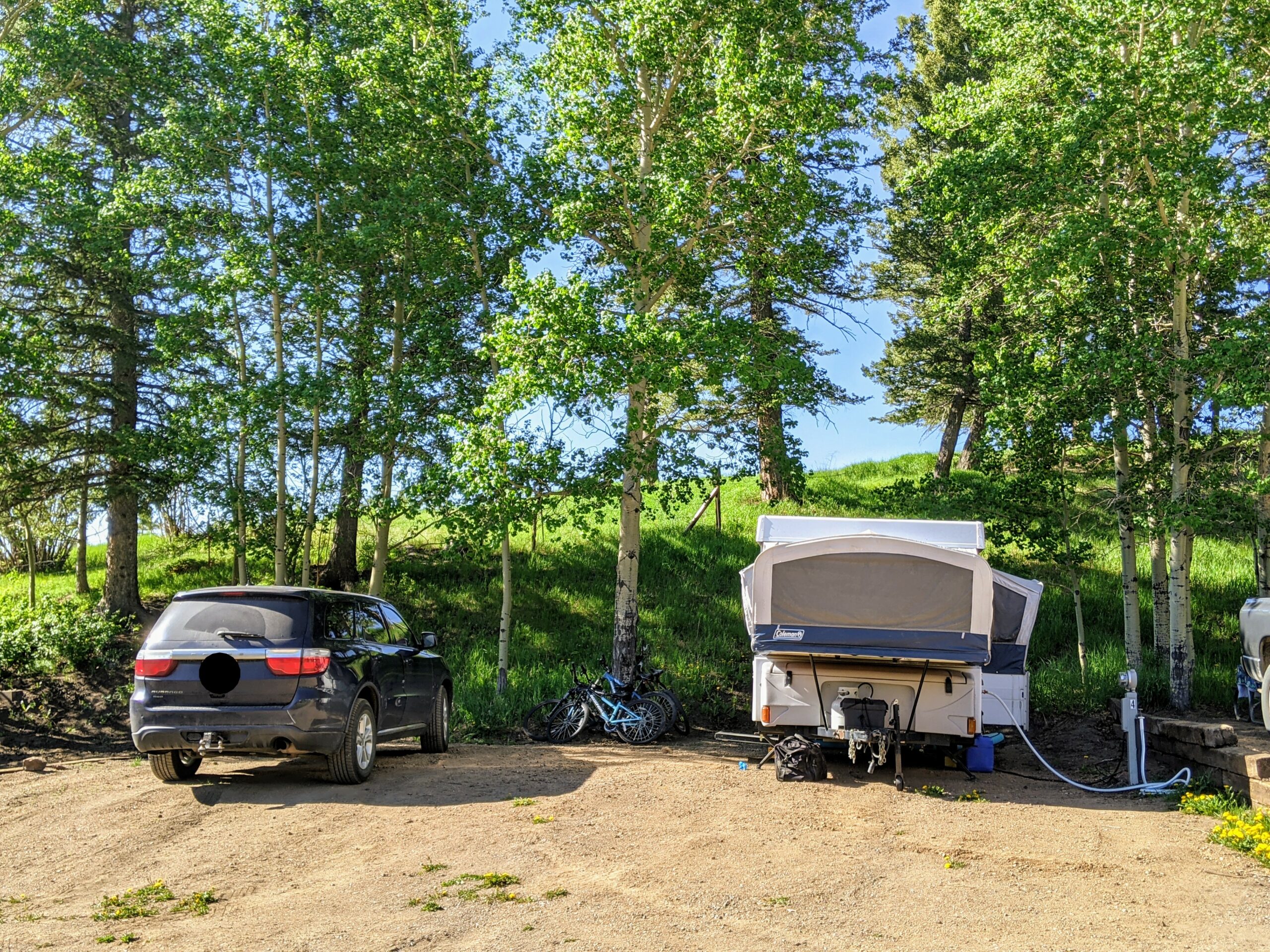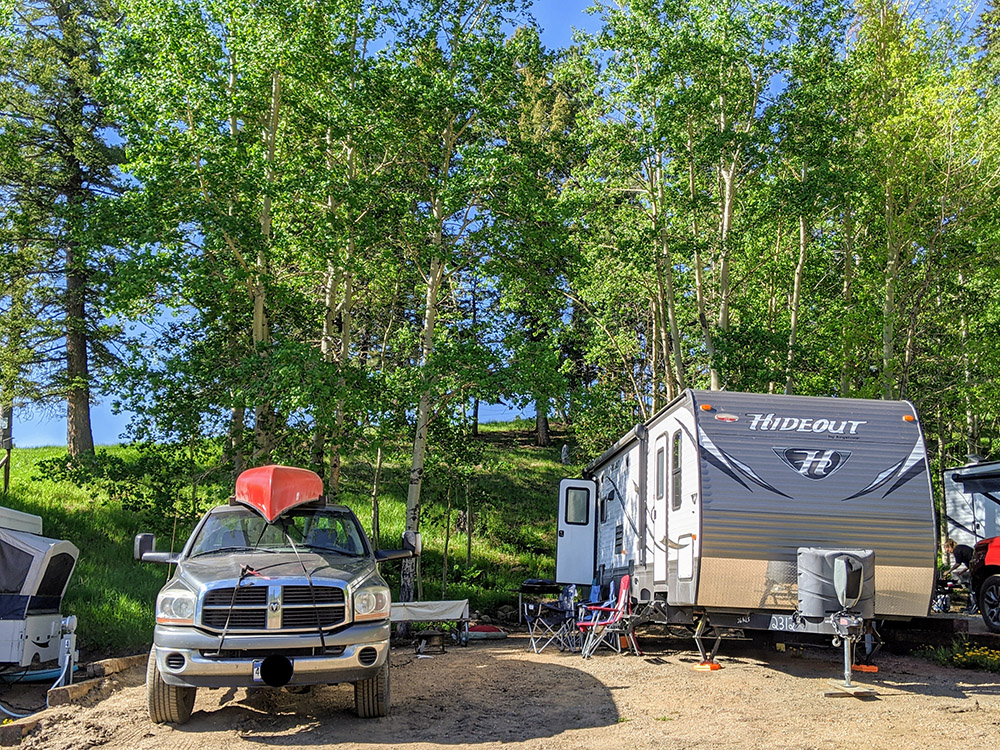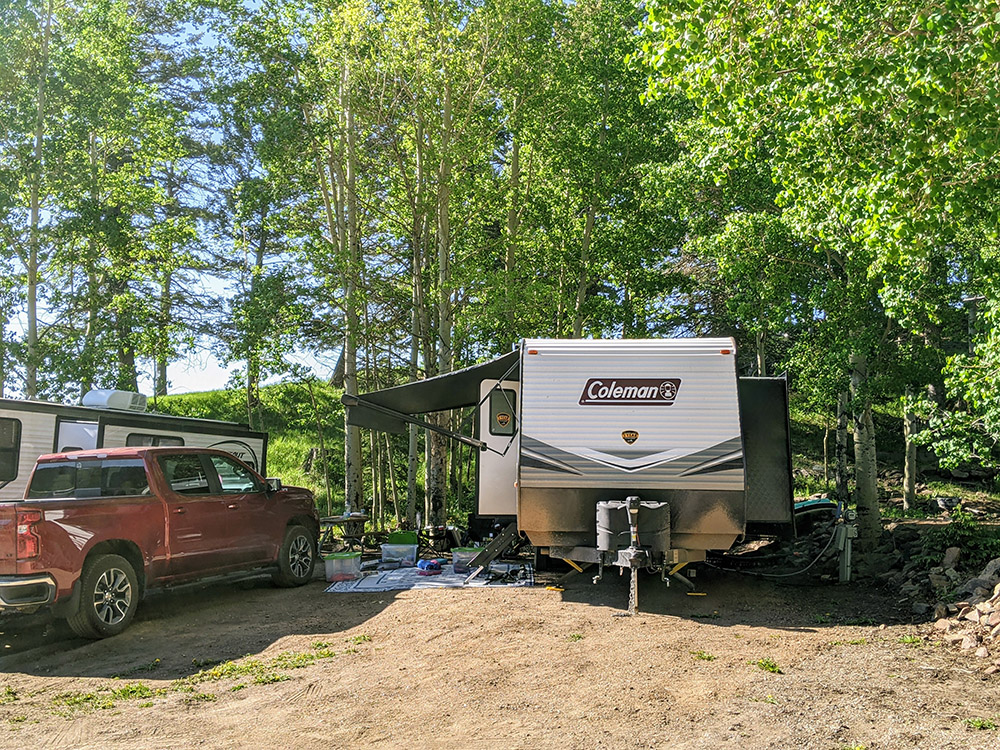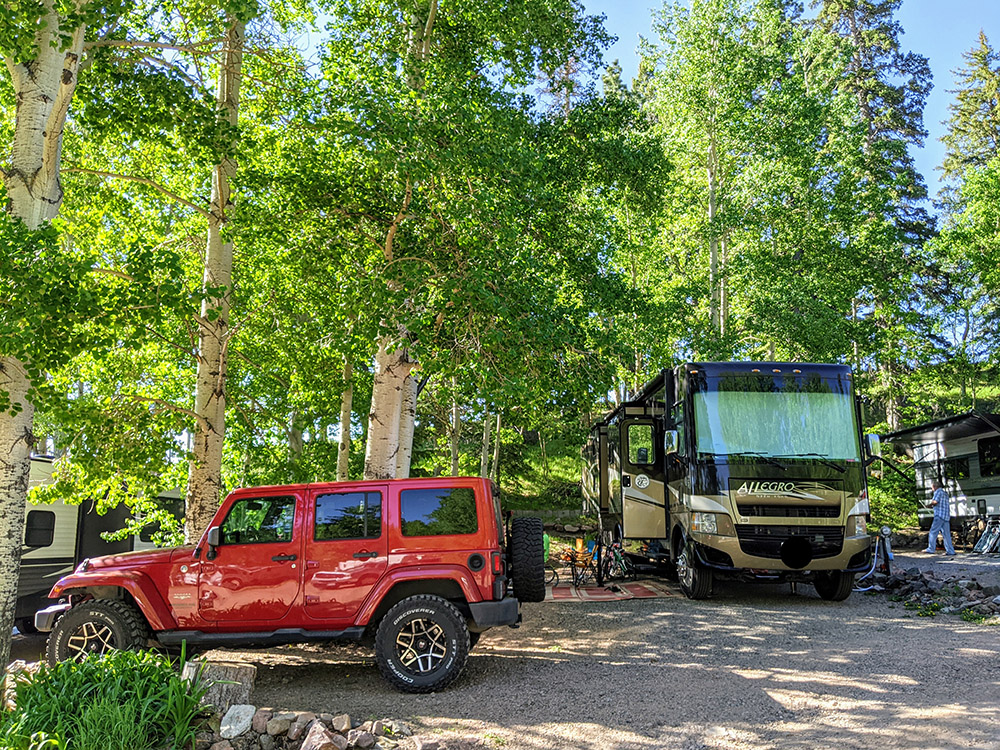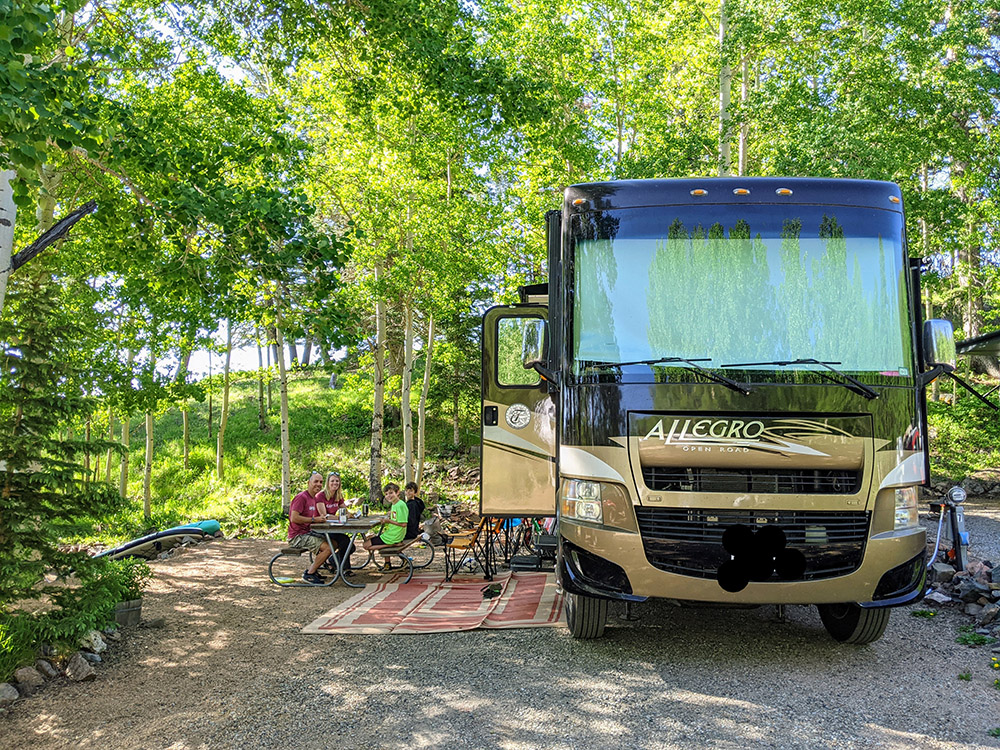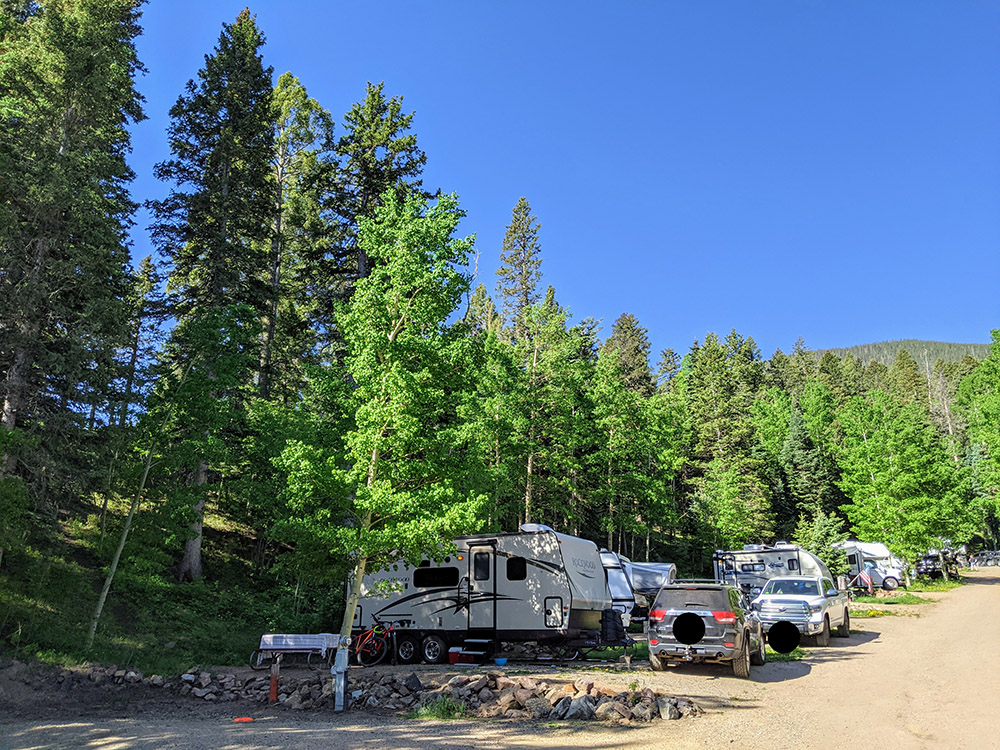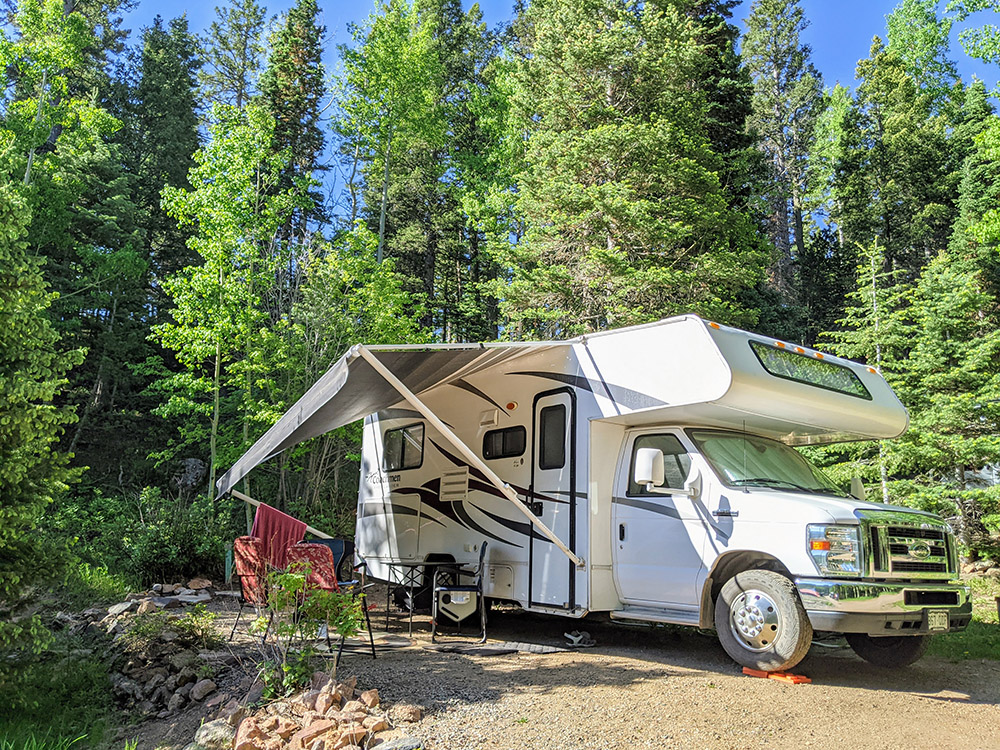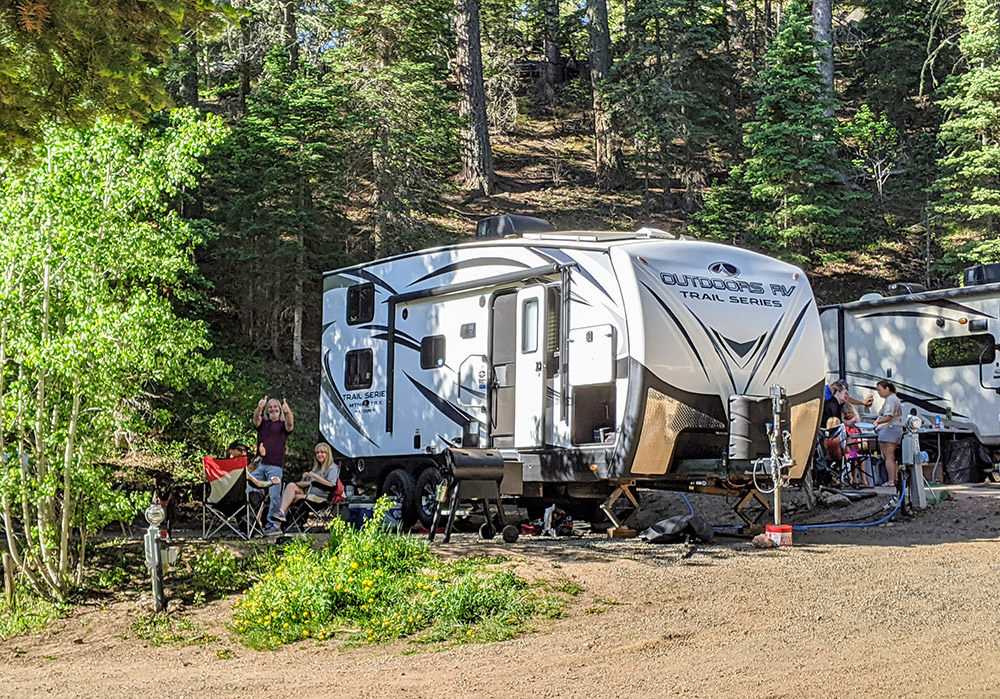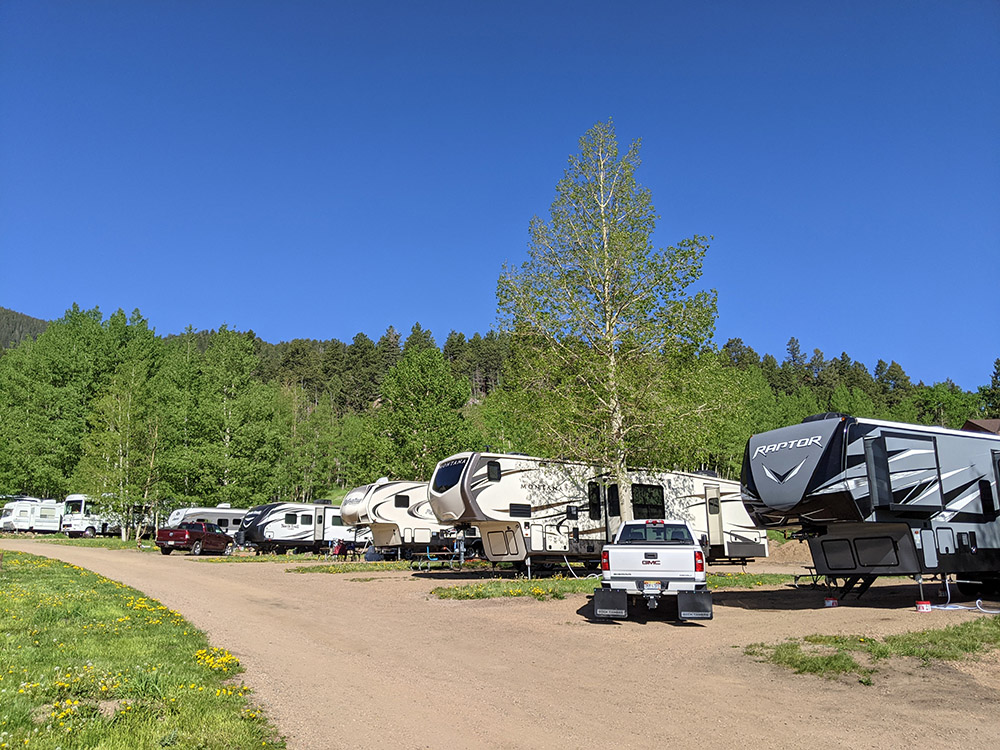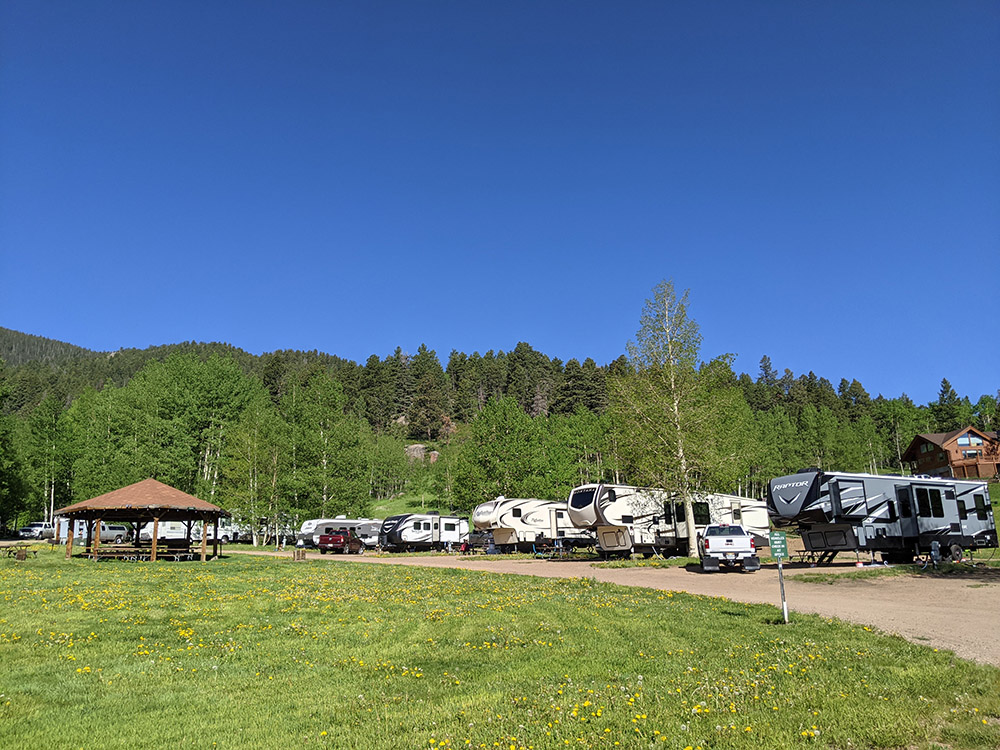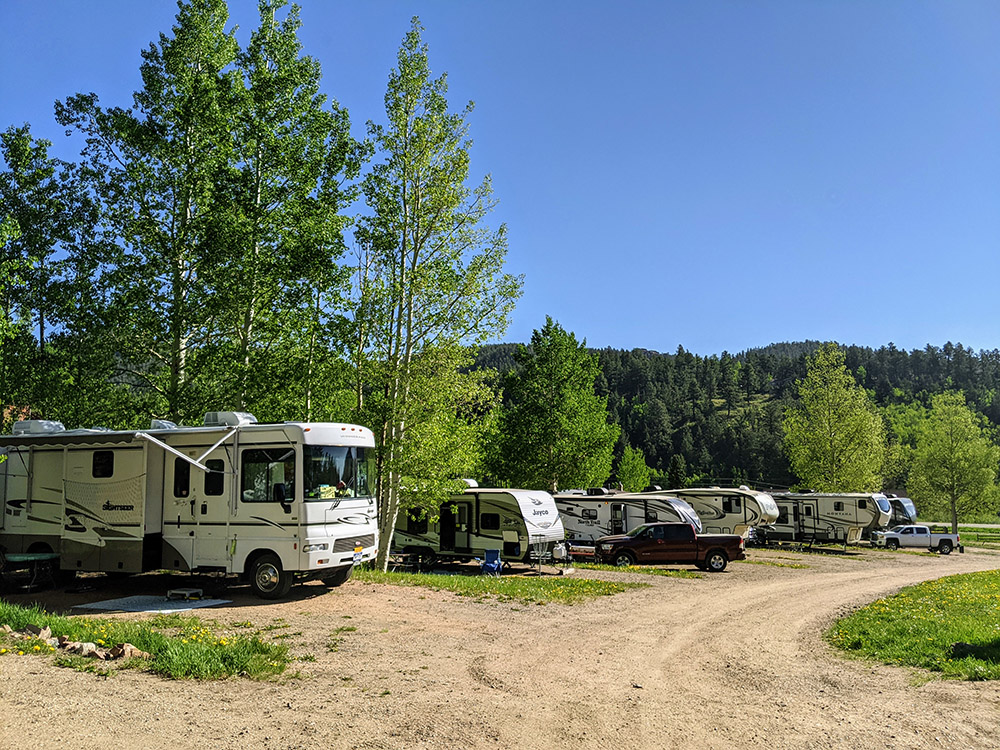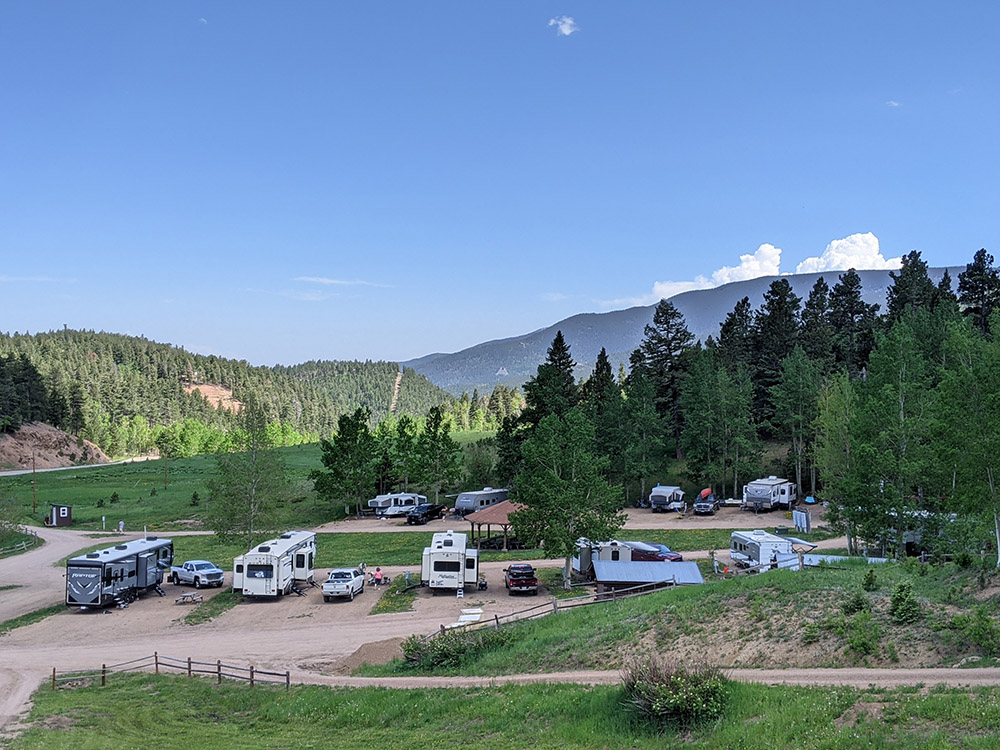 RV sites
Our R.V. sites all provide standard hook ups and are gravel and grass. We don't believe in asphalt and concrete pads up here in the mountains. Each site has water, electric, and sewer hookups.  Sites 1-5 do not have sewer.  Sites 29, 31, 33, 35,  and 37 are double wide pull through sites with water, sewer, and 50amp electric hookups.  We have sites that are tucked up into the woods on both sides of the campground for those who desire a more woodsy camping experience. We also have sites close to the shower house and rec hall for those who simply wish to be closer. The pull thru full hook-up sites go fast, so book early. Whether 40 footer or pop-up, we have a space that can accommodate you and your vehicle.  Site prices are based on 4 people per site and have a max of 6 for an additional fee of $10 per person per night.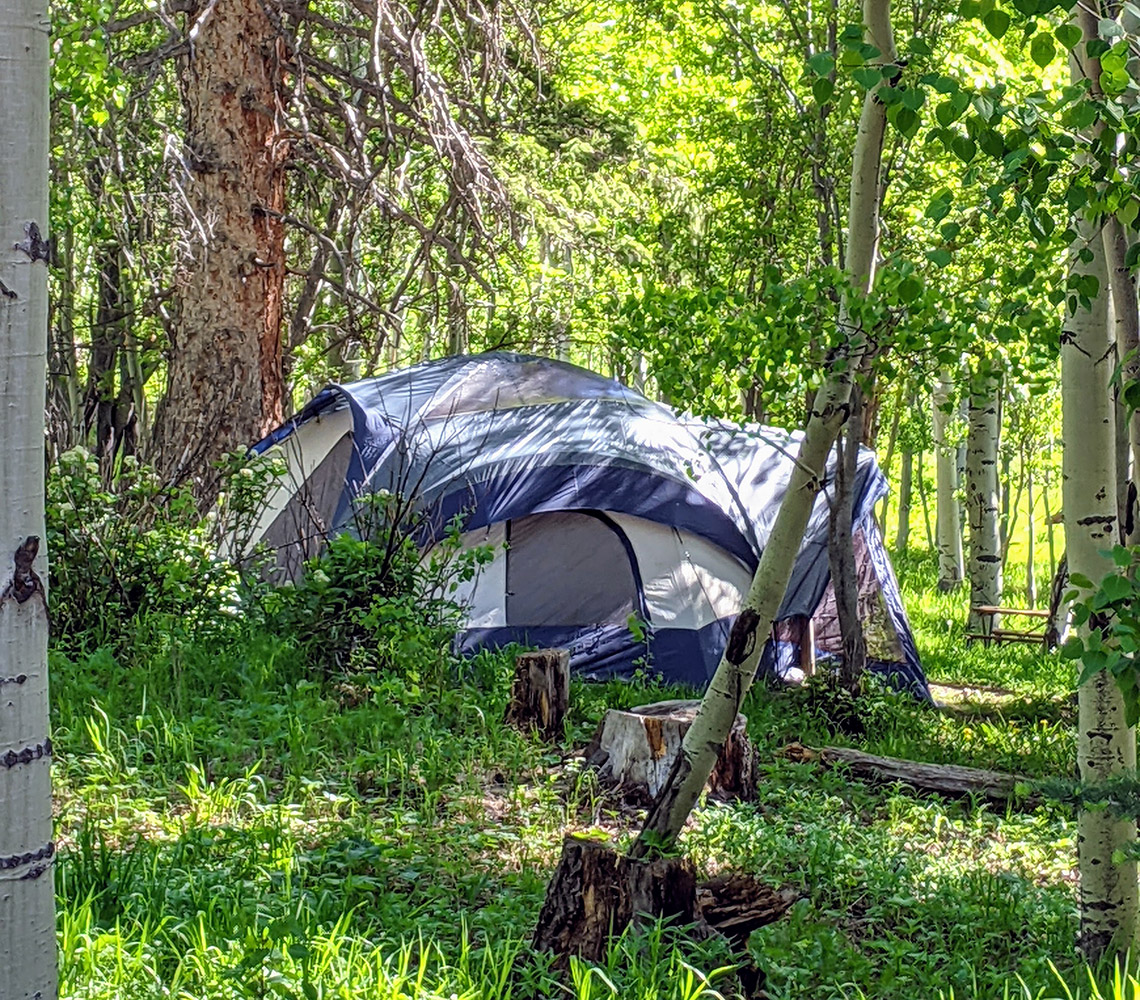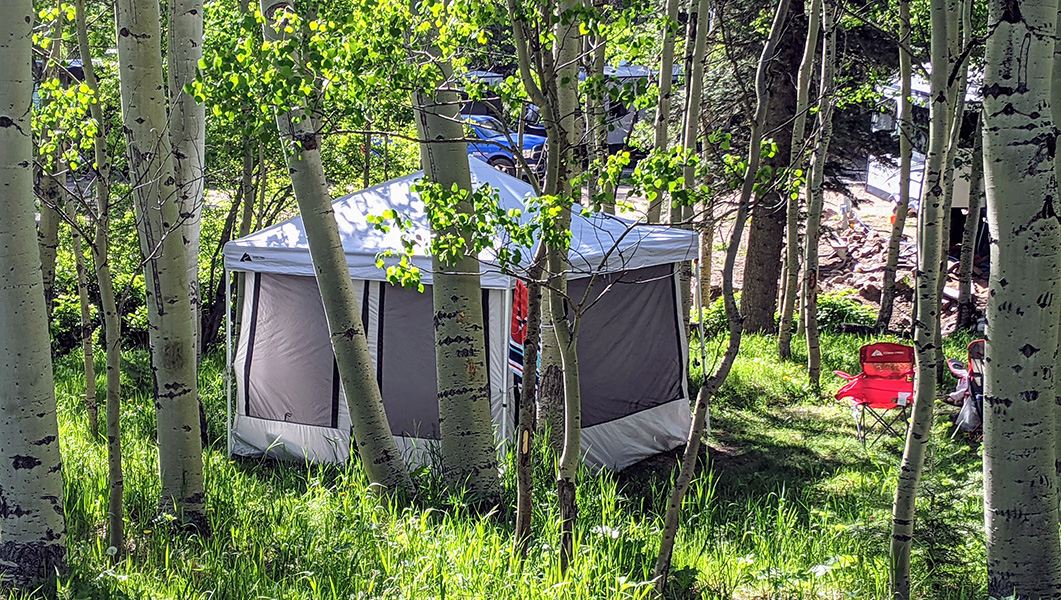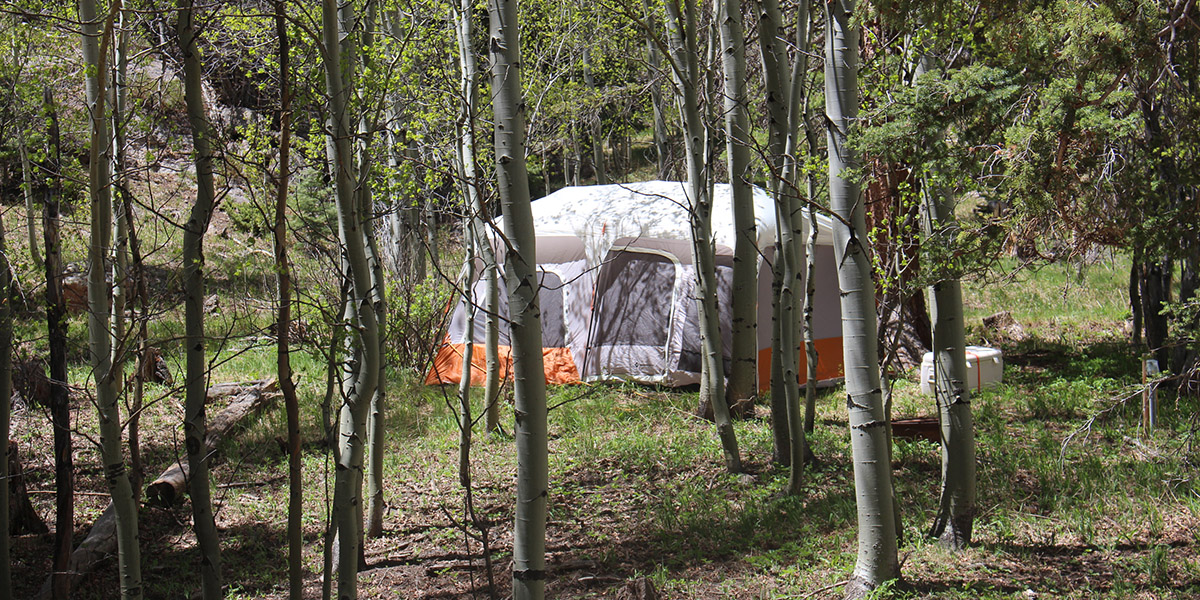 Aspen Acres Tent Camping - Rye Colorado
Aspen Acres Tent Camping - Rye Colorado
Aspen Acres Campground Colorado - Cabins - RV Park - Tent Camping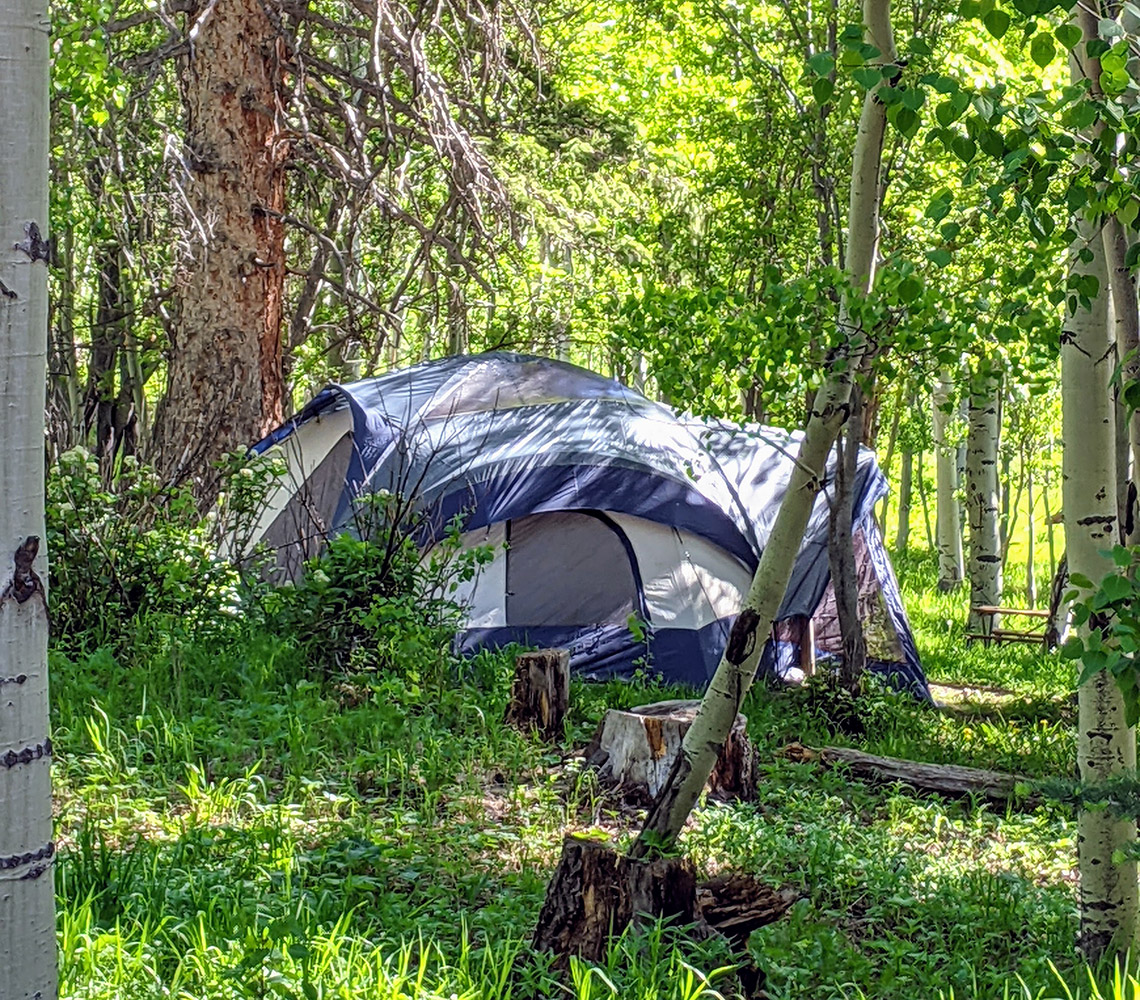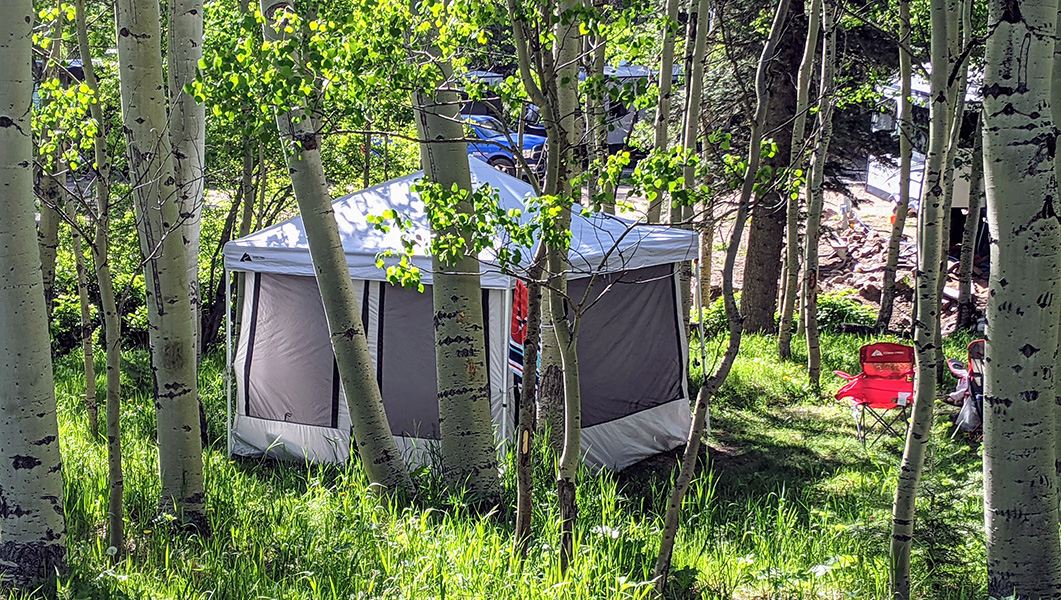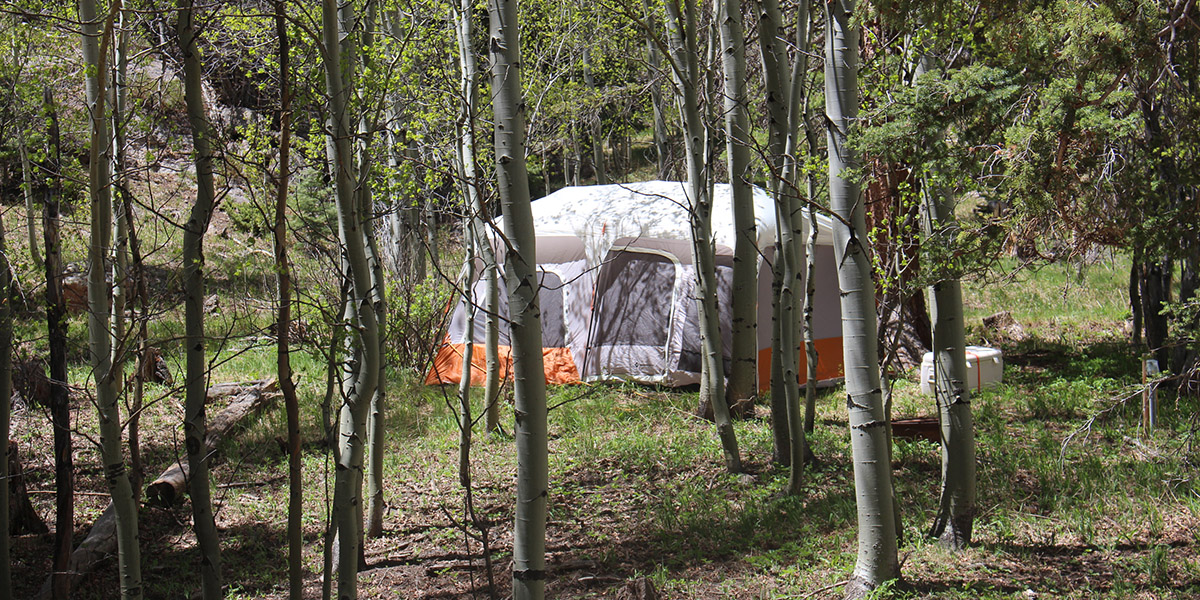 Tent sites
We love tents and tent campers.  The sites are tucked in a small aspen grove, giving you lots of shade and a wonderful camping experience! Camp site prices are based on 4 people per site with a max of 6 people per site. One camping unit is allowed per site. The largest tent that fits in these sites comfortably is a 6 person tent. Please remember propane fires only!
Sites T1, T2, and T3 are located near one another in a small aspen grove with parking separate but close. T4 is in a separate location with parking at the site. Please reference the site map.
If there are no designated tent sites available, you may be able to stay in an RV site!