Welcome to Aspen Acres Campground!
Aspen Acres is a small, quiet RV campground located in the less traveled San Isabel mountain range, only 25 minutes from I-25 at 9,200 ft (Google Map HERE) Our R.V. sites all provide standard hook ups and are gravel and grass. Each site has water, electric (30amp back-ins or 50amp pull-throughs), and all but 5 RV sites have sewer. WiFi is available for those who want to connect at our Rec Room.
For basic pricing estimates, click "Book Now", input your dates and occupancy, then see available sites!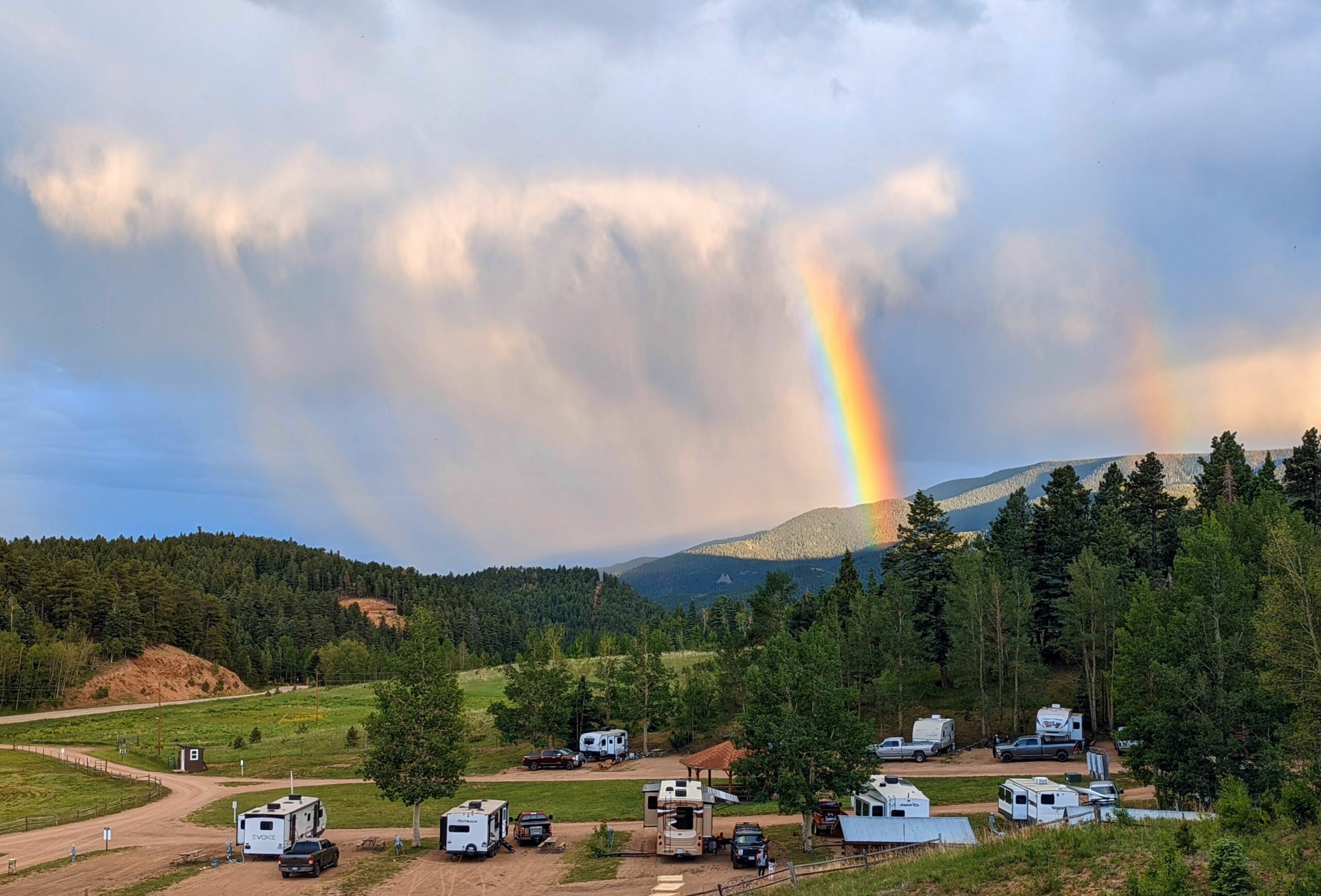 At a Glance:
Check in: 

RV/tent sites: 12pm
Cabins/outfitter tents: 3pm

Check out: 11am for all sites
We have a 2 night minimum stay on weekends and a 3 night minimum stay on holiday weekends.
We offer short term stays (up to 14 nights). You may book as many reservations back to back as wanted, but we offer no special long-term sites or rates. If you are interested in long-term sites, click on our "Campground" tab and "RV/Tent Sites" page for other options.
WiFi comes from our Main Office/Rec Room and is not available at all sites. Sites closer to the office get WiFi.
Fire policy: Propane fires preferred - wood or charcoal flames are currently allowed in select sites, but we suggest having a gas source for cooking. We sell firewood on site. (Carry-in firewood may be confiscated to prevent the spread of bugs/disease to our trees.) Never leave a fire unattended, always drown a fire before leaving it.
1 motor vehicle allowed per site. (This includes the tow vehicle or motorhome). All additional vehicles, trailers, visitors, etc. must purchase a $10 parking pass/day. Additional vehicles, guests, or trailers may be required to park away from your site in overflow parking. No grass parking. No parking on the roads or in tent parking. See Terms and Conditions for more details.

ATVs, golf carts, motorcycles, etc. are not to be ridden on the grounds. You may ride from the campground to the highway to get to/from trails.

Electric Vehicles: All back-in sites have 30 amp electric, all pull-throughs have 50 amp electric. You may charge your electric vehicle for 15 cents per kWh at the site pedestal. Your camper and your vehicle may not be plugged in at the same time. You must let the main office know if you have an electric vehicle.
Pet policy: All pets must be leashed and attended at all times. Always pick up after your pet. We have a fenced dog park for all non-aggressive dogs to enjoy!

In RV & tent sites, the first 2 pets are free! The third pet on is $10/night/pet.
In cabins and outfitter tents, pets are $20/night/pet.

Occupancy limits:

All sites are based on a 4 person occupancy. Additional people are $5/night, up to 6 people.
 Cabin 1 has a 2 person limit. Cabins 2-8 have a 4 person limit. The Aspen Cabin sleeps up to 7. The Park Model Cabin sleeps up to 6.
Be sure to review occupancy and pet limits by reviewing details here on our website for RV & tent sites and cabins.

We are typically open mid-May to the first weekend in November, weather depending.
Office/store operation hours: 

Monday-Thursday: office closed

You can still stay with us when the office and store are closed! You will receive instructions for self check-in and can contact a manager of needed.

Friday: 10am-8pm
Saturday: 8am-8pm
Sunday: 8am-4pm

As always, feel free to contact us with any questions!
Please review the Terms and Conditions under the "About" tab for more detail! (check-in/out times, cancellation/refund policies, fire policies, pet policies, occupancy rules, vehicle fees, and other important information)
Aspen Acres Campground - Rye Colorado
What makes Aspen Acres Campground so special?
Our amenities!!
If you like to hang around camp, we have activities to keep you entertained – horseshoes, cornhole, ladder ball... Come check out a game! We have several places for you to gather as a family or a group. You can stay connected to the outside world or explore the world around you.
Being in the mountains, sometimes cell service is not great. We try our best to keep the wifi working well for your use. WiFi is best near the office and does not cover the entire campground.
Finally, we know that camping can be dirty and that some of you like to play in the mud, if you prefer to stay clean while you camp, we have a remodeled shower house!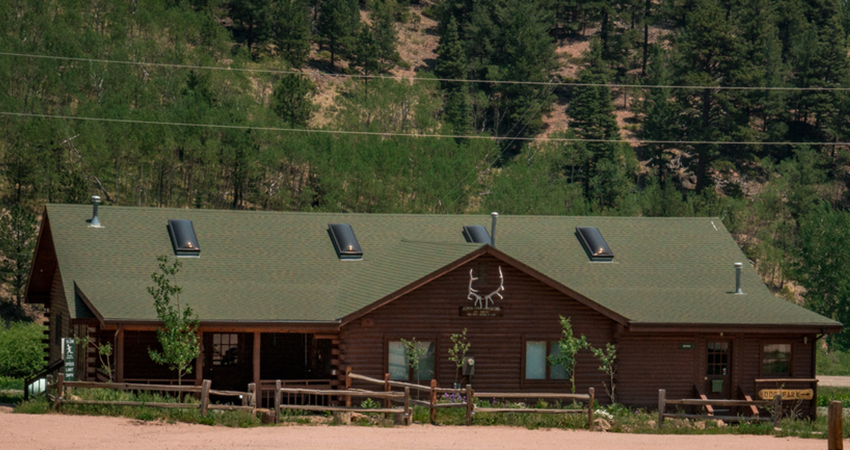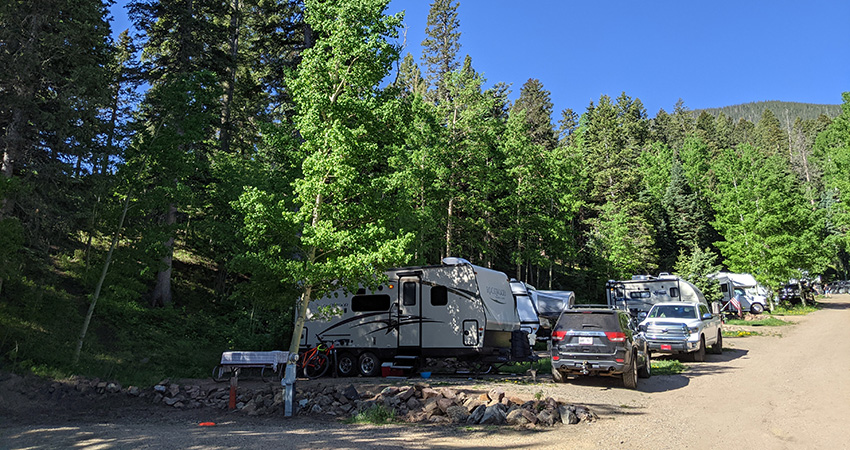 We have sites that are tucked up into the woods on both sides of the campground for those who desire a more woodsy camping experience. We also have sites close to the shower house and rec hall for those who simply wish to be closer. The pull thru full hook-up sites go fast, so book early. Whether 40 footer or pop-up, we have a space that can accommodate you and your vehicle. Pets are allowed as long as they are on a leash, but feel free to use the off-leash dog park. We strive to accommodate and meet your individual camping needs.
We have cabins close to the shower house, or tucked neatly into the woods. The Swiss Chalets have a secluded feel amongst the trees. Sleeper cabins provide a bunk bed and double bed, along with heat to keep warm through the evening. Propane grills are provided outside of the cabins. If tent camping is your thing, try our outfitter tents, or if you bring your own we have sites just for you.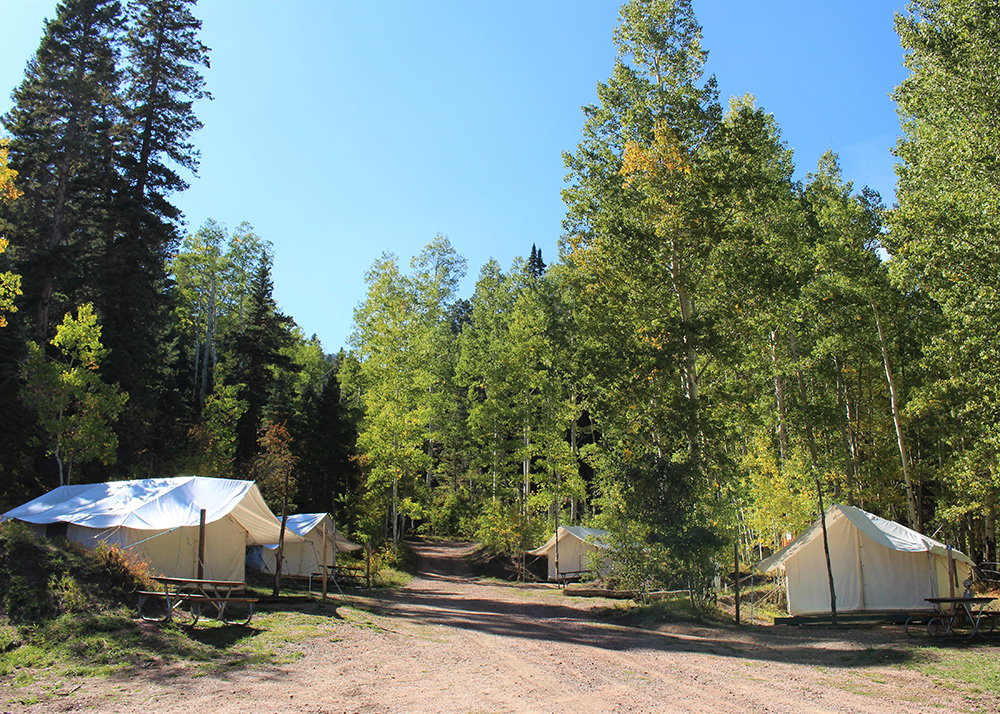 Forget Camping, Try Glamping!!
Even if you don't have a camper, don't want to sleep in a tent, try an outfitter tent with a cot! We can fit up to 8 people double stacked in one of our fabulous outfitter tents!
What makes Aspen Acres Campground Special?  Our amenities!! If you like to hang around camp, we have plenty of activities to keep you entertained. We have several places for you to gather as a family or a group. You can stay connected to the outside world, or explore the world around you. Finally, we know that camping can be dirty and that some of you like to play in the mud, if you prefer to stay clean while you camp, we have a shower house!
We love groups of all sizes!  Aspen Acres Campground can accommodate large groups using a combination of lodging. With our Rec Room, gazebo and large play areas, we can entertain you and your guests for any occasion.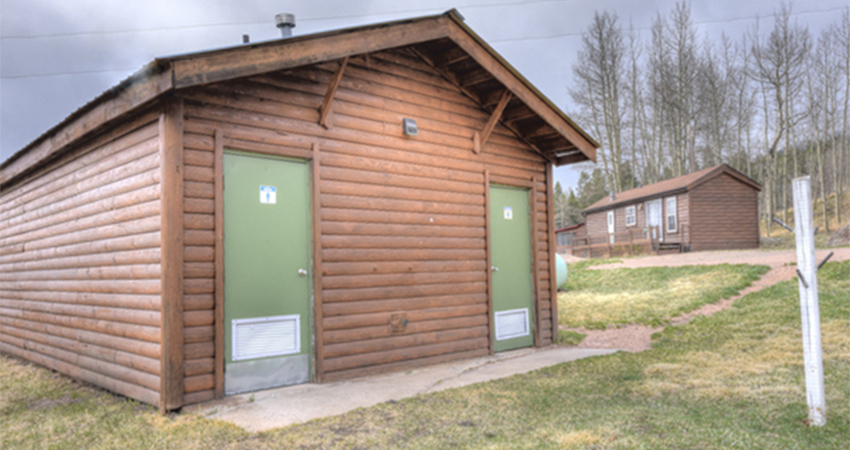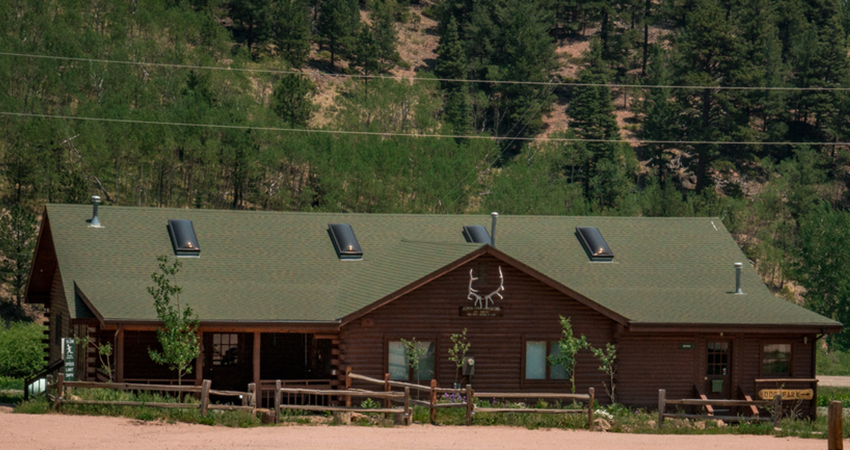 We also love dogs!  You have to keep your dogs leashed throughout the camp, but you can let them loose in our off leash dog park located on the property.
Amenities:  Rec Room, Large Gazebo, Shower House, Activities Center, Wifi Access, Off Leash Dog Park, Large sports field, and More...
Lake Isabel
Looking for water? Just 5 minutes away, 2.8 Miles South on Highway 165, you will find Lake Isabel.  Lake Isabel is open year round and regularly stocked with fish.  This reservoir is perfect for canoeing, kayaking, and fishing, or just walking around on the path. There are hiking trails attached to the Lake trail that take you into the San Isabel National Forest.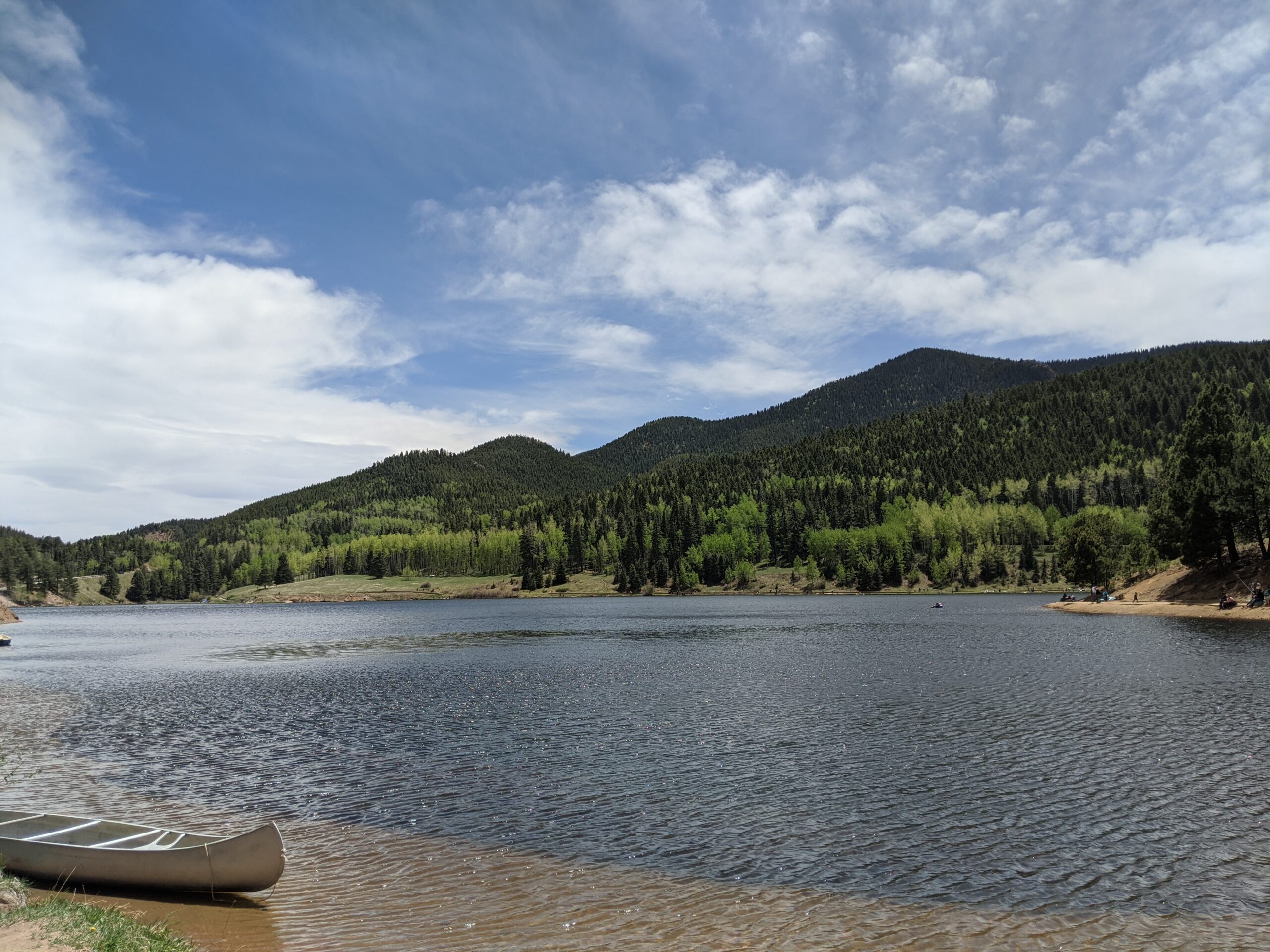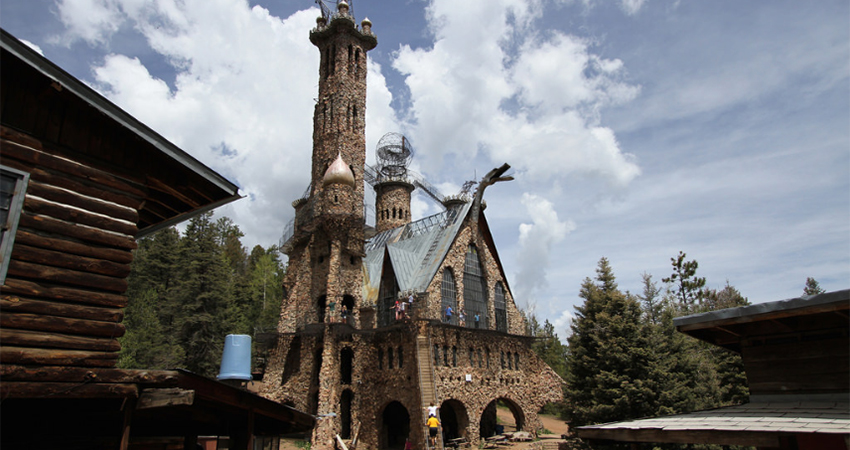 Bishops Castle
See Jim Bishop's creation.  His one-man built castle is described as "elaborate and intricate". Located in the Colorado wilderness, it is a popular sight to see.  Jim never charges entry and the castle is free to explore. Check out this one-of-a-kind construction!
Great Sand Dunes National Park
Colorado's Great Sand Dunes National Park and Preserve has the tallest sand dunes in North America and cover about 30 square miles.  While they are not the closest attraction to Aspen Acres, they are a must for those who are travelling to the area! About a 2 hour drive from our park, you can make a day trip to see this breathtaking sight.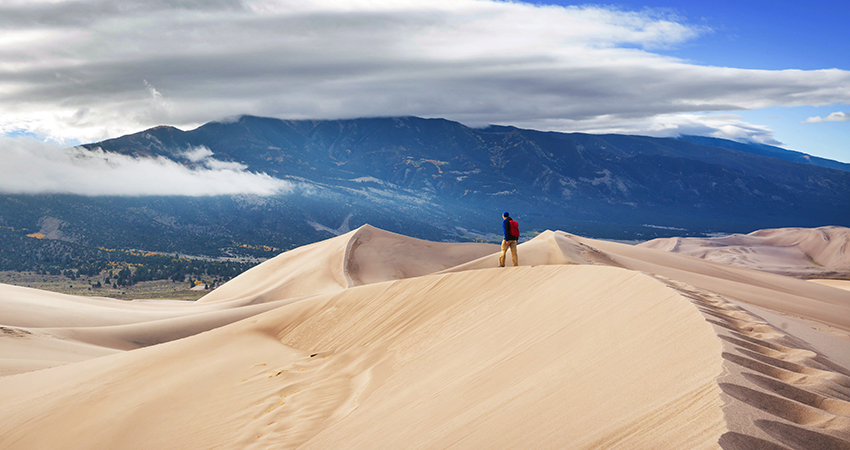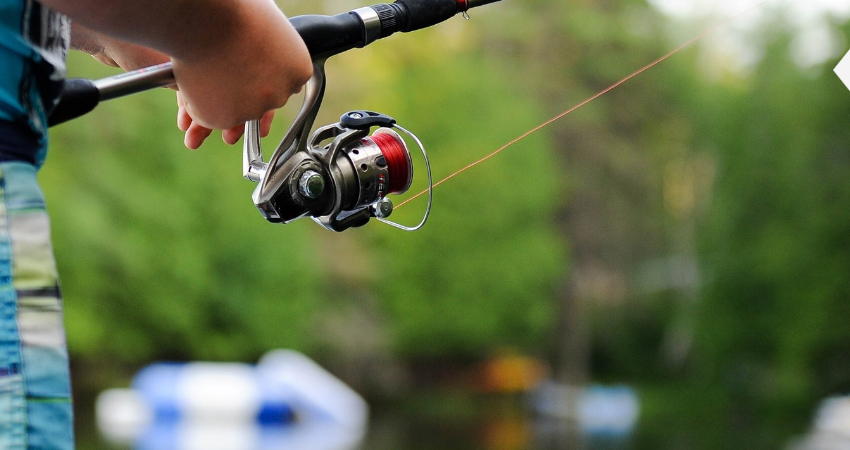 Mountain Fishing
While Lake Isabel is just a short drive away, there are lots of waterways for you to explore.  Be sure to check out our short list of nearby lakes and rivers.
Mountain Trails
The San Isabel National forest has no shortage of trails for every type of enthusiast. Our mountains have plenty of trails for hiking, mountain biking, off road vehicles, camping, backpacking, bird watching, nature hikes and YES, we even have KID FRIENDLY trails.  We have created a list of trails to explore that are in proximity to Aspen Acres campground.